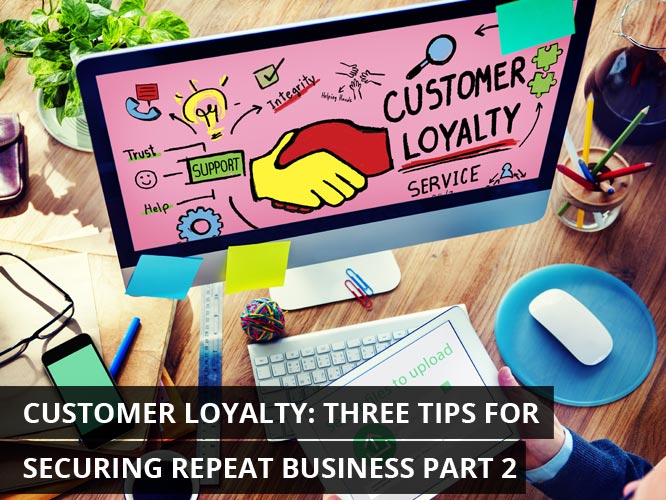 In our last post, we explored how excellent customer service is necessary for repeat business and customer retention.  And while this is a key factor, it is only one element for maintaining happy and frequent customers.  In this post, we will be exploring a second fundamental of keeping your customers satisfied beyond the value that your products deliver.
A second way to secure repeat customers and their business is a little out of the box but can have exponential value over time: don't be afraid to be the middleman.  Within your client network, you are bound to have many different types of businesses the will eventually have need of the services of external vendors, giving you unique access to a vast and active marketplace.  Keeping your ear to the ground can help you surpass the expectations of your customers and become a resource beyond their signage needs.
This is where checking in with your customers and exchanging small talk can come in handy.  For example, if your long-time client John Jones expresses his frustration in not being able to find a reliable electrician, recognize that as an opportunity for you to deliver value to your customers in a new and unexpected way.  Before hanging up with John, make sure to ask him
if he is familiar with Joe Smith, a local electrician and one of your oldest clients.  Being the middleman for these two customers will endear you to both; you've gone above and beyond by solving a problem for John and brought in new business for Joe that he otherwise might not have found.
Follow Signworld's blog for Part 3 of Customer Loyalty: Three Tips for Securing Repeat Business.
Signworld is a national organization with more than 290 independently owned sign companies, which provide commercial custom signage and graphics. It's personable, creative, rewarding and ideal for people-oriented individuals who have the desire to learn how to manage a sales and production business. Signworld has been a part of the industry's profit and fun since 1988. With over 27 years in the business, Signworld has established itself as the leader in the no-royalties and no-rules sign business concept. The ongoing support and training along with state-of-the-art equipment helps leave the competition behind. For more details visit – signworld.org
Should you have any questions for the Signworld team or are interested in becoming a Signworld business owner, contact us by clicking the link below.