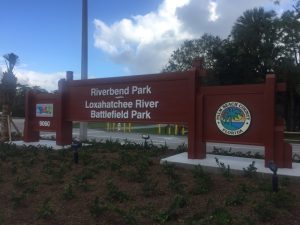 Signage and business signs serve a vital role in promoting your business and conveying your business message to viewers and passerby's. Investing for exterior signs to advertise and promote, inform, offer directional guidance to customers is often not a temporary or small time investment. Outdoor signs are mostly meant to offer sustained service over a long term.
However in order to avail that sustained service and get the best ROI, that is return of investment, selecting the right material for your storefront signs is a highly essential step. However, for a marketing manager, or a construction company owner it may not be always possible to have profound understanding about which material can offer best service to his purpose. However, Sign Partners being one of the first class business signs solution providers in South Florida extend expert advice as well as guidance for all clients in order to select the best suitable material for their outdoor business signs.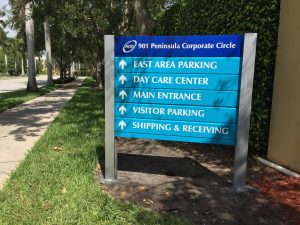 Expert Tips
Post signs are one of the best choices that can be used for varied purposes like architectural signs, directional signage, street signs, parking signs etc. Now since the post signs find extensive use and manifold types of use in the construction & real estate industry, where starting from business owners to individual architects, to real estate agents and store owners use them, they are nowadays easily available in different types.
Wood Posts for Business Signs
The best part about wood posts is that you can exclusively bring out unique creative designs out of wood. Though most commonly used wooden posts are 4" by 4" but are available in larger sizes as well. Outdoor business signs, can become more unique in design by using decorative finials or carved with a beautiful filigree design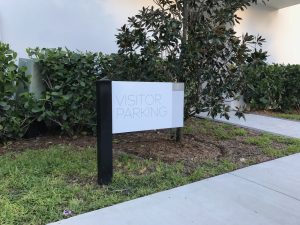 Square Exterior Signs
These are essentially square shaped posts with pre-drilled holes that make a great solution for street signs. Square posts can be cost effective, made out of PVC or a more premium option made out of aluminum. PVC square posts are not as sturdy as aluminum but can be made more solid with wood inside, also called telescoping posts.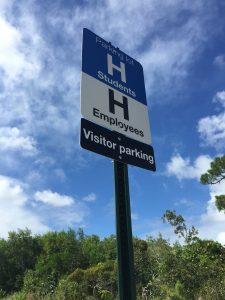 Tube and U Channel
Tube posts are a more cost effective sign post option and often used as a temporary solution. The materials used for these type of posts are very solid though and will do well for long term installation. U-channel posts are most popular in construction sites, used as street signs or parking signs. U-channel posts are available in a break-away options which is a safe option in storm sensitive areas.
Are you in need of construction signs, real estate signs, parking signs or any other sign? Contact Sign partners for help! You can contact us via 561.270.6919 or info@sign-partners.com. Great visual communication make great things happen.