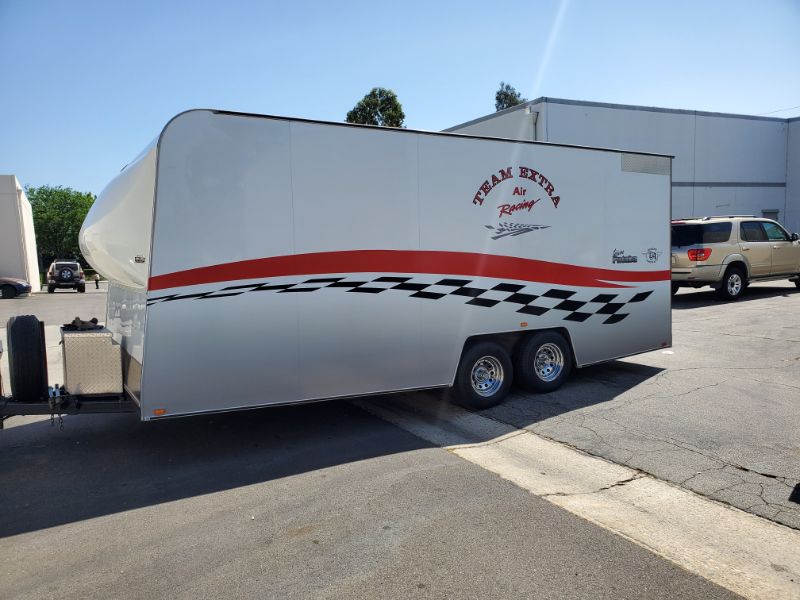 Several years ago, we worked with a business client who flies scaled remote control planes as a hobby. On a lark, he and a friend asked our technicians to create a windshield graphic for one of their model planes. It would feature an image of the two of them sitting in the plane and flying it.
After giving us a full-sized photo, we changed the graphic to fit. The remote control plane vinyl decals looked amazing! This time, the client returned to us to request custom graphics for a cargo trailer he uses as part of the hobby.
Team Extra Air Racing Gets a Custom Graphics Makeover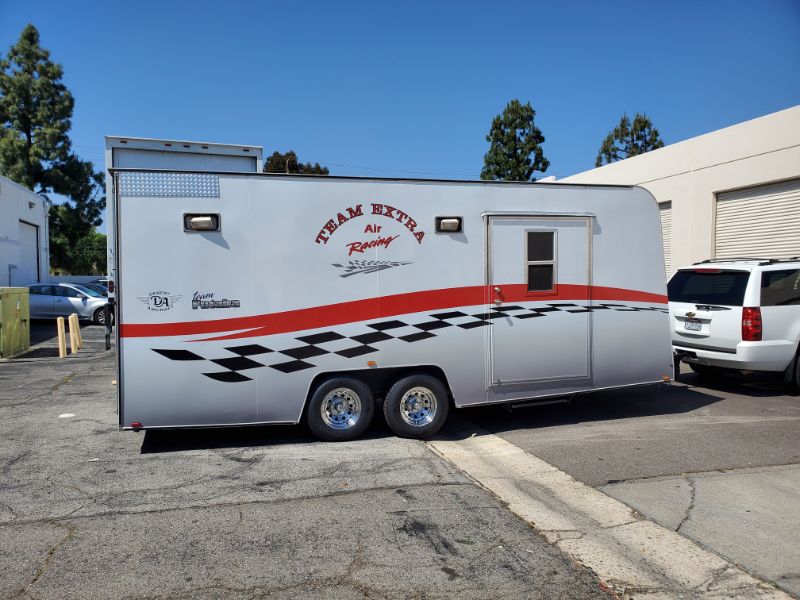 Another business used this trailer. As a result, it already had a set of vinyl graphics on it. Our technicians began the project by carefully removing the old vinyl. Because this utility trailer is an older model, it had a few damaged spots on its exterior.
The client asked us to design a new set of decals that would adequately cover up the marks of the old graphics and any other damage. Our graphic artist created a checkered flag display that emphasizes the racing aspect of the hobby. Concurrently, we focused on the team's logo and sponsor name while incorporating a slight gradient color change.
Now, the new die-cut decals cover the trailer's length, hide any spots that look unsightly, and identify the hobbyists who are pulling up.
Refurbishing Used Utility Trailers, Trucks, and Cars for Use in Your Business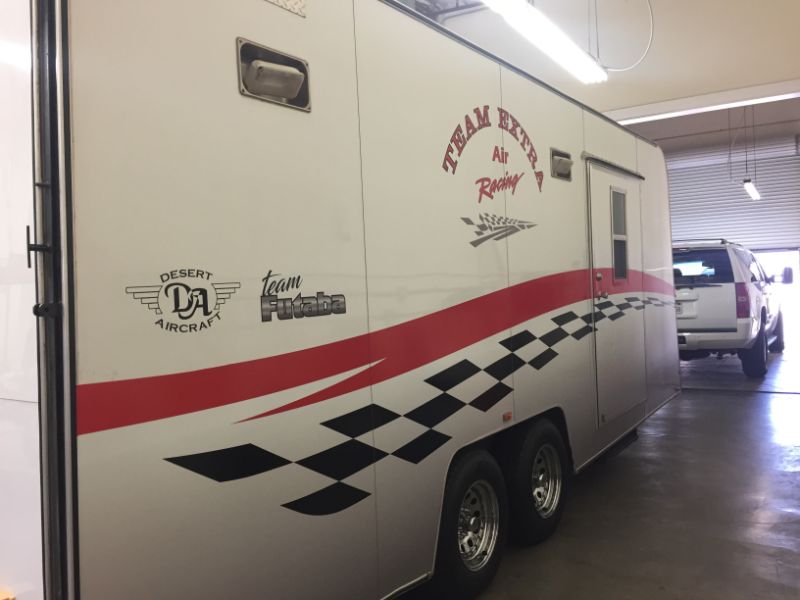 Many business clients opt to forgo the purchase of new vehicles in favor or used products. Doing so is an excellent choice because it frees up funds for use on advertising and branding graphics. Removing and replacing old vinyl graphics is far more common than you might imagine.
These projects always begin with a thorough cleaning of the vehicle's exterior and removal of old vinyl and adhesive residues. After we complete this step, we catalog any damage to the vehicle's exterior. Our business clients frequently ask us to design or space a graphics package in such a way that it covers up these spots.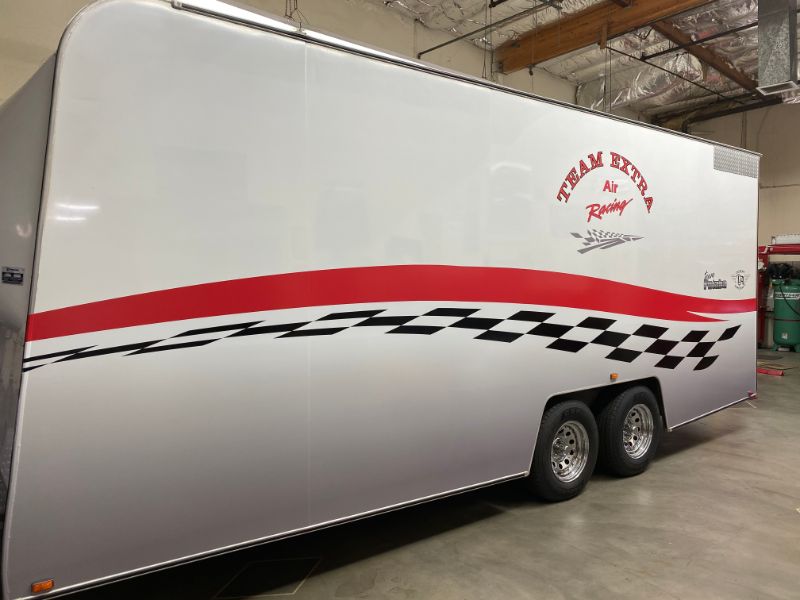 Next, you make the selection of the graphics package that appeals to you.
Full vehicle wrap. We cover the entirety of the vehicle's exterior with imprinted vinyl. It is a good option when the damage to the car, truck, van, or trailer is extensive. Moreover, it maximizes space for advertising.
Partial wrap. In this setup, we incorporate the vehicle's base color in the design and spacing of the style elements. We might cover a quarter, half, or three-quarters of the exterior with printed vinyl.
Lettering and graphics. Choose a combination of lettering and images to put together a brand-centric display. It can highlight a business or hobby.
Ordering Excellent Custom Graphics for a Cargo Trailer or Other Vehicle in Southern California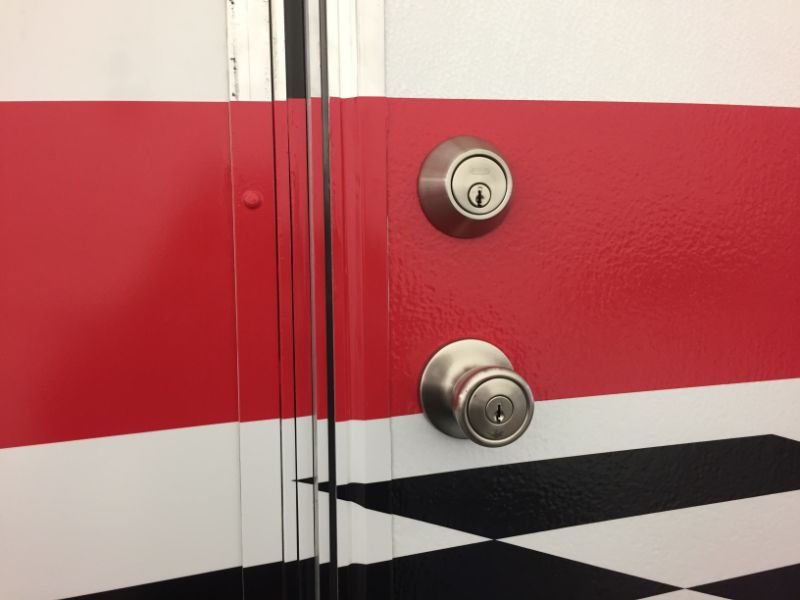 Superior Signs and Graphics specializes in the design, fabrication, and installation of all types of graphics packages. Because we are 3M preferred installers, you know that your job is done right – the first time. Contact us today to discuss your next project!