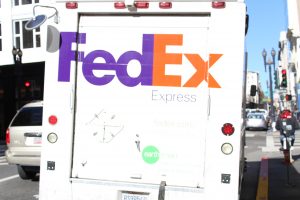 If you have a fleet of vehicles, you have a great opportunity for advertising. With vinyl car wraps, you can make the most of your vehicles by turning them into advertisements that deliver your message whether the vehicles are being driven or parked. Statistics from the American Trucking Association tells us that vehicle advertisements generate up to 600 impressions for every mile that fleet vehicles drive.
We have worked with many businesses in the service industry who gain clients with attractive, thoughtful designs on the vehicles they use regularly. Vehicle wraps are a very cost-effective. After a small, initial investment, they can provide fast ROI. The advertising will not only look crisp and clear thanks to the high-resolution printing, high-quality ink, and the top-quality acrylic, but it will even protect your cars' surfaces, improving their longevity.
Once you have your wraps installed, follow some simple maintenance tips to keep them performing for your business. Care for your vehicle graphics by protecting them from dirt and pollutants present in the environment. Doing so will make them last longer and serve you better.
Hand washing is the preferred method to keep a vinyl vehicle wrap clean. First, rinse the vehicle with clean water, which helps to avoid scratching the graphics during further cleaning. Then, use a soft sponge or cloth to wash the vehicle gently from the top down. Use a mild soapy detergent and water solution—most car wash detergents are fine. Hand washing is easier on the surface of the vehicle wrap compared to driving through an automated car wash. Never use a pressure washer on a vehicle wrap as it may lift the edges of the film.
Vehicle wraps are an investment that can boost lead generation, brand awareness, and profitability. With a little care, they will work for your business every day, even if a vehicle is parked in a driveway or parking lot. Head-turning advertisements and messages on your fleet of vehicles will definitely help your business, particularly if your message is specific to your local area.
We want to be the ones to help you maximize your investment with the best possible installation of your branding. We can work use your branding, logo, and ideas to create a car vinyl that will attract attention and interest. We can also work independently to develop an ideal car wrap for you if your prefer.