The sign industry is constantly changing and growing.  Not only in the overall production and revenue generated by the purchase of signage, but also in the capabilities that sign companies are able to provide to their customers.  Signs continue to change regularly in both quality and style.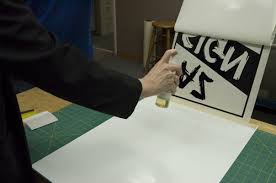 Looking back over the past 15 years, there has been a ton of change to the sign industry.  15 years ago, when you needed more than one color on a sign it was either painted or required the application of multiple layers of adhesive-backed vinyl.  This style of signage typically looked fairly basic as the overall design of graphics was limited by the capabilities of sign companies to produce the desired product.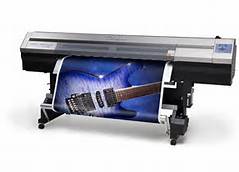 Roughly 10 years ago, the introduction of digital printing expanded the capabilities of sign companies and allowed for more detail to be presented within the graphics and signs.  This created a new breed of sign companies that weren't only sign manufacturers, but also graphic designers.
As we fast forward to today, digital printing is now the primary platform in which most signage is generated.  The changes that have occurred in the most recent years is not necessarily the technology or way in which we make signage but more in where we place signage based on vinyl manufacturers ability to improve their products to allow for more capabilities.
Today, we are able to place graphics and signs on vehicles, floors, walls, ceiling tiles, windows, curved surfaces, and on, and on, and on the list could go.
The industry is constantly changing which makes it exciting, fun and always engaging.  In order to stay in front of your competition and provide leading edge signage, you need to remain educated on the changes in both the manufacturing and marketing side of the industry.  One of the beauties of the Signworld business model is that Signworld is constantly in R&D mode in order to keep up with the changes in the industry.  More importantly, Signworld works hard to ensure that each of the independent Signworld owners is presented with these changes in the industry so that they can not only remain competitive, but also lead the way in their respective markets with any new trends or marketing opportunities that might help them increase their foothold and customer base.
Contact us now to learn more about how you can be a part of this exciting industry and own your very own sign manufacturing company.