Signworld is proud to announce the addition a David Ware to its growing organization of sign companies.  David is set to open the doors to Imagine Signworks in the Dallas, TX metro market place.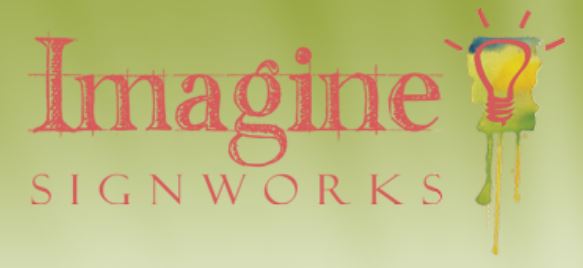 David, who was introduced to Signworld while working with a franchise coach associated with The Entrepreneurs Source, spent a few years entertaining the idea of becoming a business owner and recently got serious about the idea of being his own boss.  Over the course of roughly 10 weeks, he spent time with his franchise coach discussing his options, going through the discovery phase with a number of franchise and business opportunity concepts, eliminating ones that didn't appeal to him and finally going through validation with concepts he felt he could be successful with.  After doing his due diligence and attending a Discovery Day with Signworld, he knew that Signworld was the right fit for him and his family to move forward with.
David comes to Signworld with a background in sales in the financial services industry and brings his ability to build lasting relationships, build successful teams, and, his ability to provide vision and leadership that feed a positive, purpose driven culture.  David said of his decision, "I spent a lot of time on the phone with Signworld Owners around the country as i was doing my validation of the business model and one of the things that amazed me was the willingness of the owners in the network to not only validate that the model is what it is represented as, but more importantly their willingness to spend more time than I had anticipated to address all of my questions even when the questions had to do with their business in particular.  The overwhelming willingness to help me before I was even a part of the network gave me the impression that the help would be there after I joined the organization.  That help has not stopped and I don't anticipate that it will.  The interactions that I have with owners and the corporate staff really strengthen Signworld's statement that their organization is more of a "family" than it is an organization of similar companies competing against each other.  I would definitely make this decision again if I had to."
"We have all of the faith in the world in David's abilities to be one of the premier sign companies in the Dallas, TX marketplace.  His skill set and positive attitude resemble some of the most successful Signworld Owners that we've helped in business over the past 25 years.  We look forward to working hard with David to help him and his family achieve the goals they set out to accomplish through business ownership.", added Jack Werner, Signworld's VP of Sales.
About Imagine Signworks
Imagine Signworks is the newest sign company in the Dallas metro market.  Equipped with some of the best equipment, most talented sign-makers, and the passion to provide a great product backed by unmatched service and top quality materials, Imagine Signworks is set to assist you with your signage needs that may include; vehicle wraps and graphics, window graphics, floor graphics, POP signage, exterior and interior business signage as well as trade show displays and graphics.  Click here to learn more about Imagine Signworks or to inquire about your signage needs in the Dallas area.
About Signworld
Signworld is the leading provider of turn-key sign company business start-ups.  Developed as a business opportunity, Signworld provides a complete business start-up package including training, equipment, on-going support and group buying power.  Best of all, unlike a franchise, Signworld allows you the ability to have complete autonomy and truly own your business while taking advantage of a proven business model.   Contact us to learn more about Signworld and how you can own your very own Signworld sign business.