QCD is a distributor for Starbucks and Chick-fil-A. With locations in Fontana and La Puente, QDC is a returning client. Superior Signs and Graphics technicians have assisted this company with a broad range of signage products. When it came time to outfit these locations with signs that would help customers and workers deal with the new normal after the pandemic, the management team contacted us to handle the COVID-19 new procedures signs in La Puente CA.
COVID-19 Related Communication Signs for a Busy Distribution Facility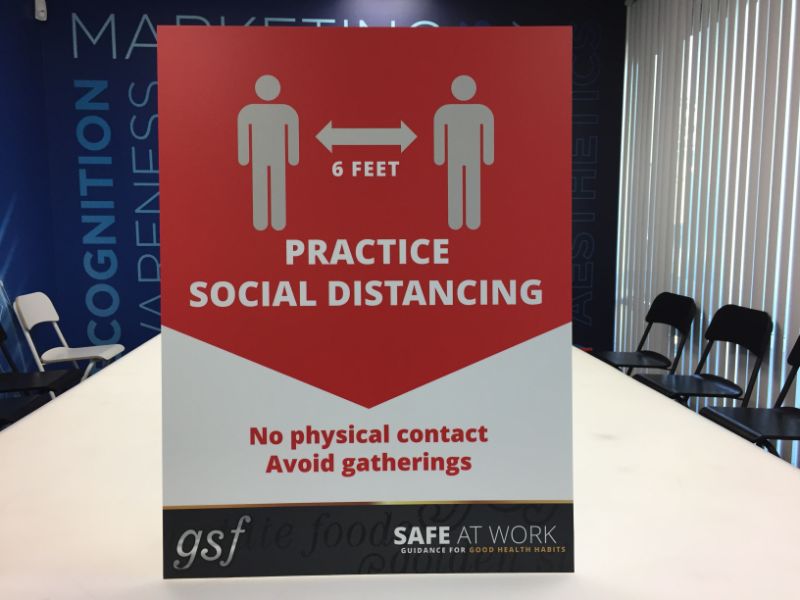 We worked with the team to take an inventory of the signs that the venue would need to operate safely and in compliance with the state's guidance. The corporate office had already created a PowerPoint deck; however, these signs were only 8.5 x 11", which was far too small for the large warehouse facility.
Our technicians stepped in and worked with the corporate office's specs to fabricate 25 signs that would measure 24"h x 18"w. Next, we mounted these graphics on PVC boards to make them sturdy. Now, those doing business at the facility see large signage that specifies cleaning procedures under the firm's "Safe at Work" campaign.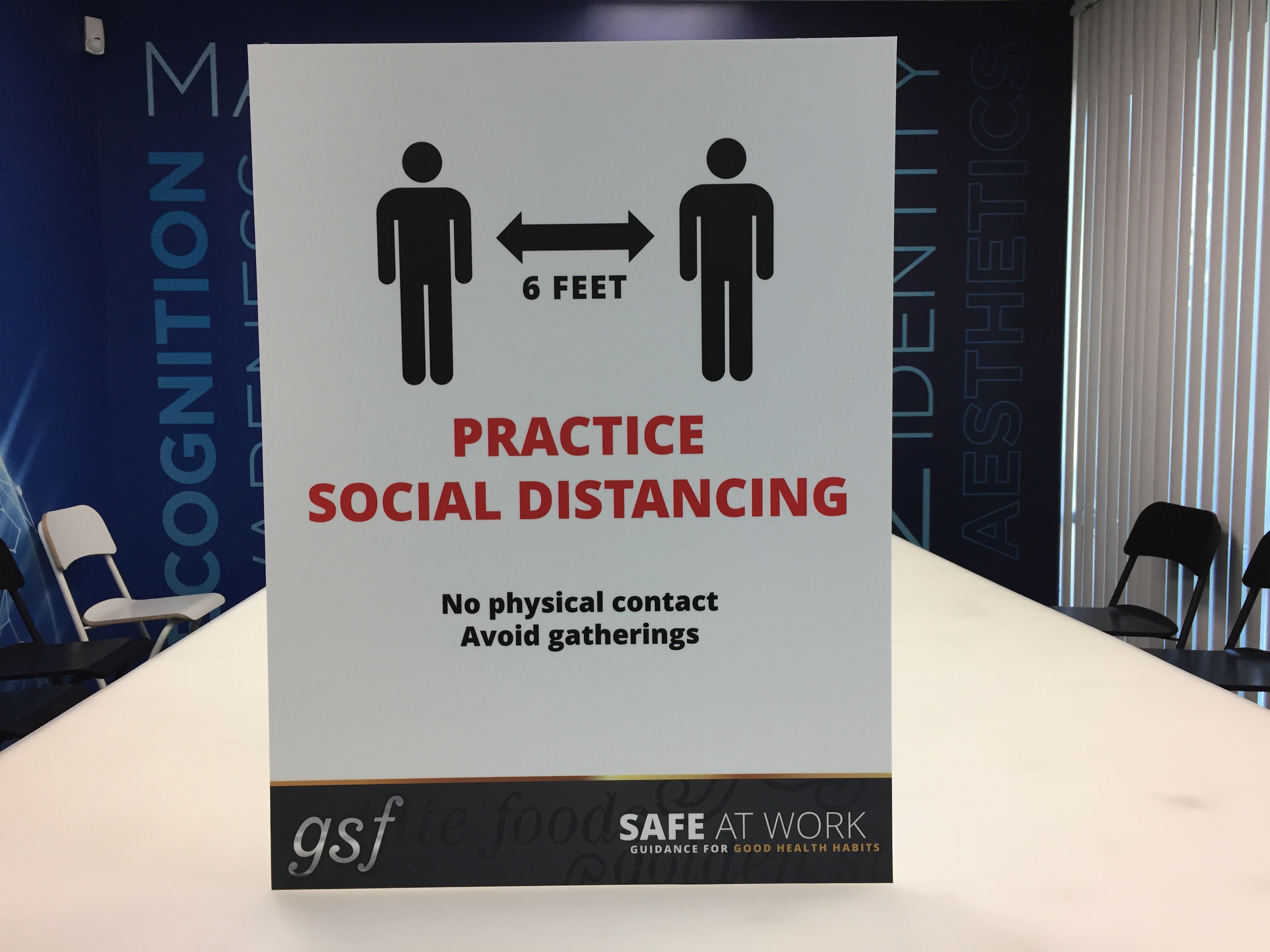 Other signage products call on workers to embrace the new rules under the heading of "New Day New Way." In this way, the company specifies how workers and those connecting with the public will change their ways of interacting. The products also note the locations for temperature checks and the reminder to wear face coverings.
With these signs, the company is confident in its ability to maintain safety in the workplace.
Custom Safety Signs Enable Your Business to Hit the Ground Running as the State Reopens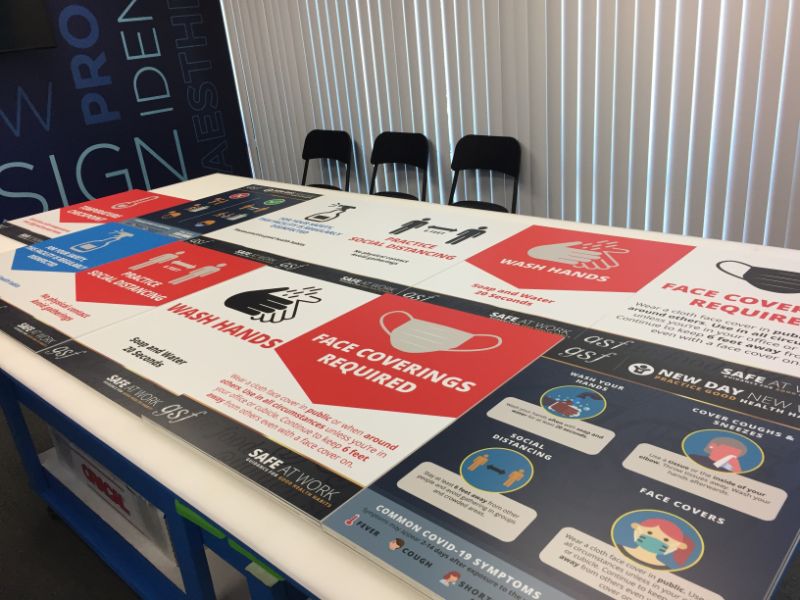 COVID-19 compliance is a necessity. For some companies, it requires a complete change in doing business. Retailers may have to reconfigure store aisles as well as checkout procedures. In warehouses and manufacturing plants, there will now be temperature checks and stringent cleaning procedures.
Medical offices will put similar changes in place. For them, there is also the need to install sneeze guards to protect receptionists and others. Signage plays a considerable role in the introduction of new rules as well as in their reinforcement.
Which COVID-19 New Procedures Signs Do You Still Need?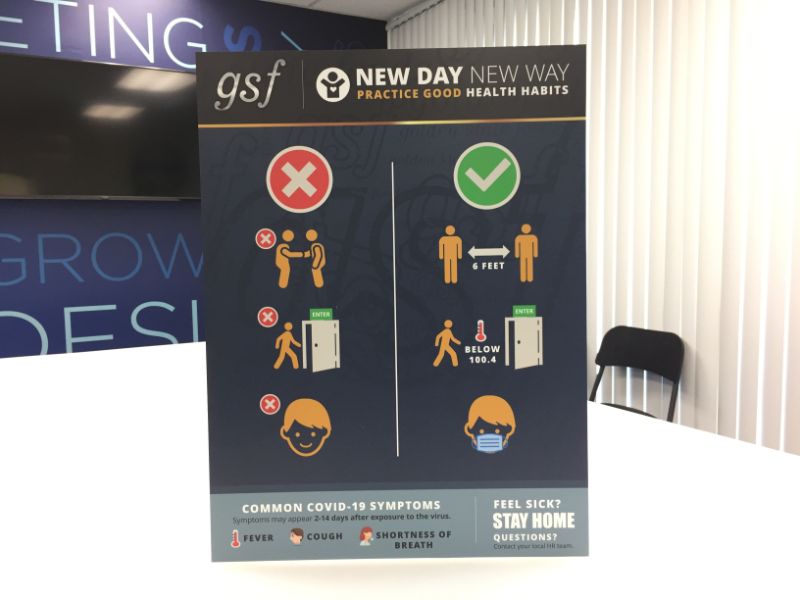 As you are rewriting procedures manuals, consider the signage you need to put in place. For many business owners, this means products that remind workers of social distancing rules, mask requirements, and hand-washing. However, customers also need assistance with navigating the new way of interacting with you.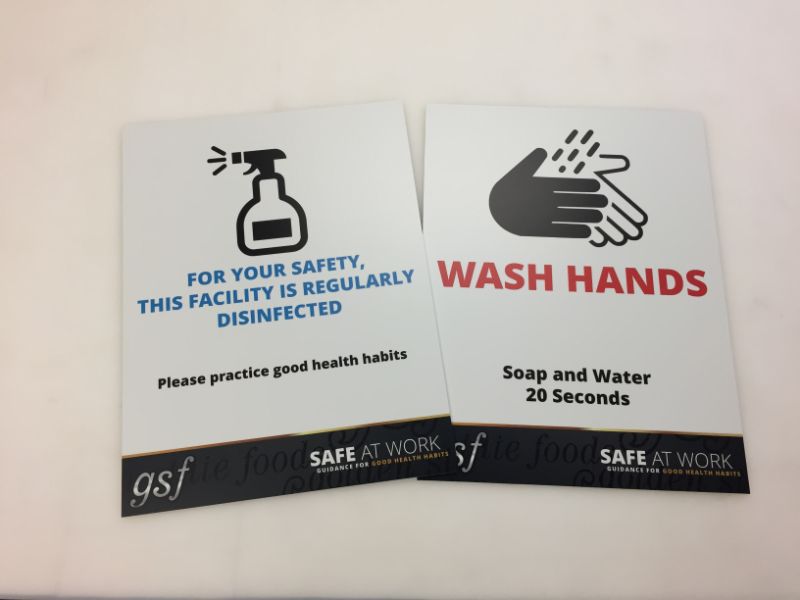 For them, these signs help ease the transition from the ways they used to visit your location to the ways they have to do so differently. These types of signs make it easy, quick, and convenient for customers to enter your store or office. At the same time, the signs remove some fear of the unknown.
Most importantly, they help feel consumers safe at your venue. Signage signals that you have a plan in place to protect their health. Superior Signs and Graphics can help you at every step of the way. Contact us today to talk with a specialist about your signage needs!