Recently, we discussed the corporate wall graphics that now decorate and communicate with PerkinElmer employees. It was a large project that the client requested with a brief two-week turnaround time. Superior Signs and Graphics complied and had the signage designed, produced, and installed in time for a tour by California Governor Gavin Newsom. However, did you know that we also did some office window graphics in Los Angeles CA, that change the way employees experience their workspaces?
Window Graphics and Wraps for PerkinElmer Prepare the Facility for Its Grand Opening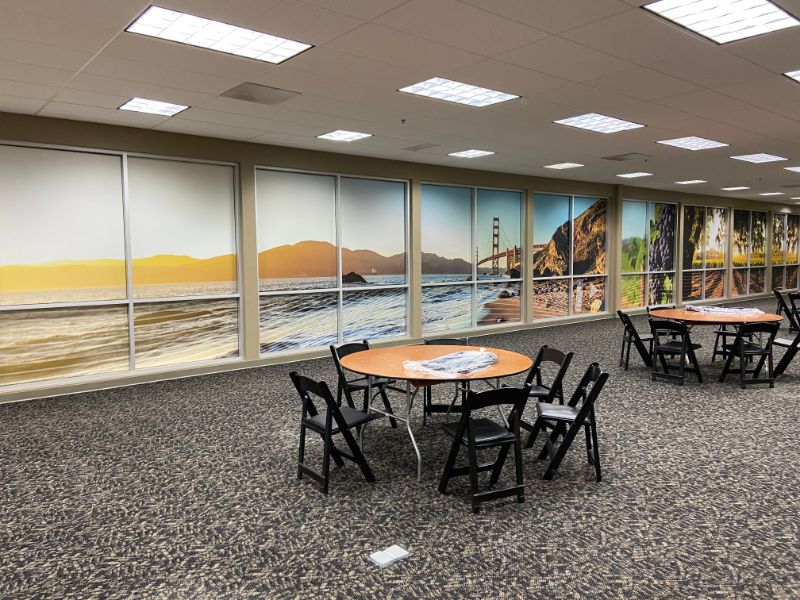 While it is difficult to see in the pictures, the PerkinElmer facility actually takes up 134,287 square feet in an industrial building at 28454 Livingston Avenue. As is the case with many such venues, there are ample windows that do not always have a function.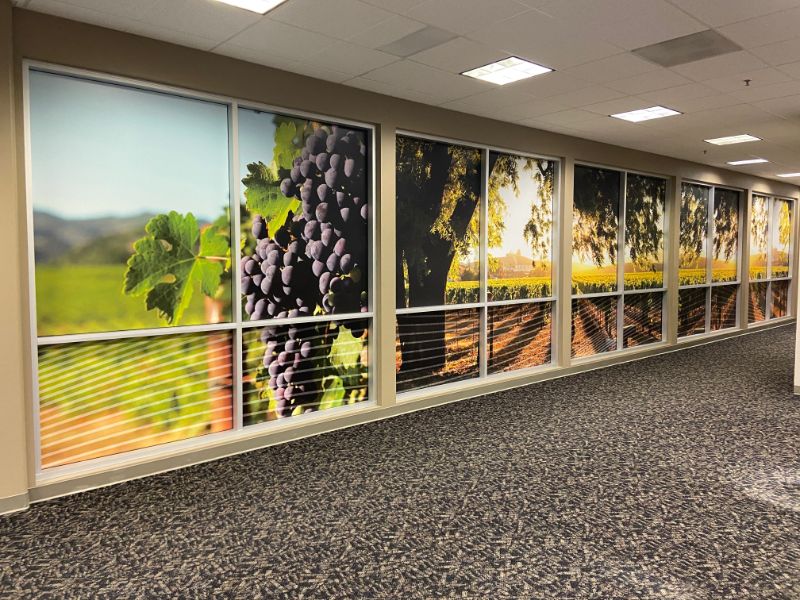 Therefore, the client decided to underscore its brand message and beautify the space with the addition of graphics for unused windows. Our team wrapped 89 panes in total. Due to the width requirements, we special-ordered 60" wide rolls of 3M vinyl and matte laminate to avoid the appearance of vertical seams in the panes.
Conference room. Window graphics obstruct the view inside the conference room, which allows occupants to focus more effectively on the meeting. Concurrently, the visually attractive designs remind workers why their mission is so important.
Office window graphics. When you do not like the view that is right outside your window, our team can beautify it. For this office, we designed, produced, and installed a multi-panel image that focuses on the L.A. cityscape complete with its mountainous backdrop.
Break room. For the break room, our team combined several panels to feature different nature images. These are wraps that include an ocean vista, bridge, and other images. These themed displays are popular with venues that might otherwise require extensive interior décor changes.
Window Treatment Options for Your Company's Location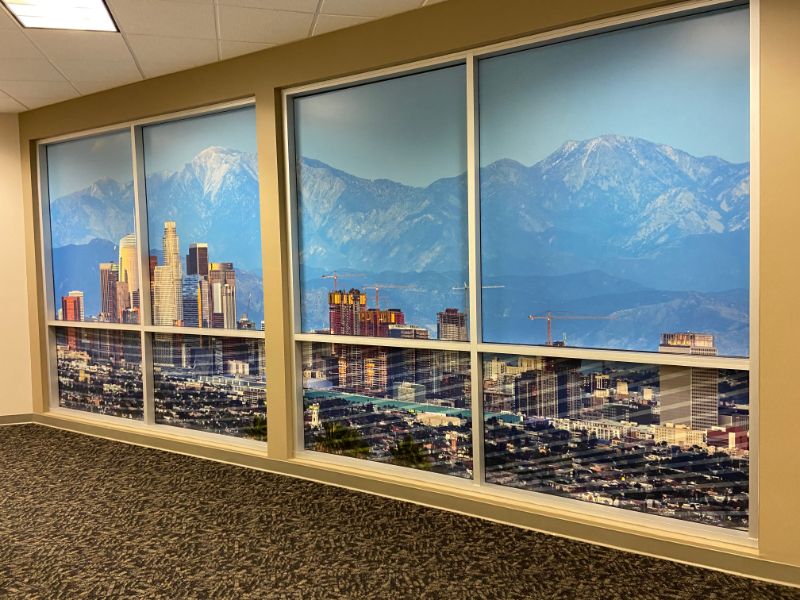 It is possible to treat your windows at any time. Therefore, our clients can request these aesthetic upgrades before they first move in, during a remodel, or at any other time that they choose. As a result, you can quickly make changes to the ways employees interact with your brand.
Maybe you are trying to inspire through brand-awareness building. It is an excellent option for training rooms and conference spaces. When you prefer to target the consumer with your message, we recommend individual office windows and similar areas in waiting rooms and other spaces that customers will visit.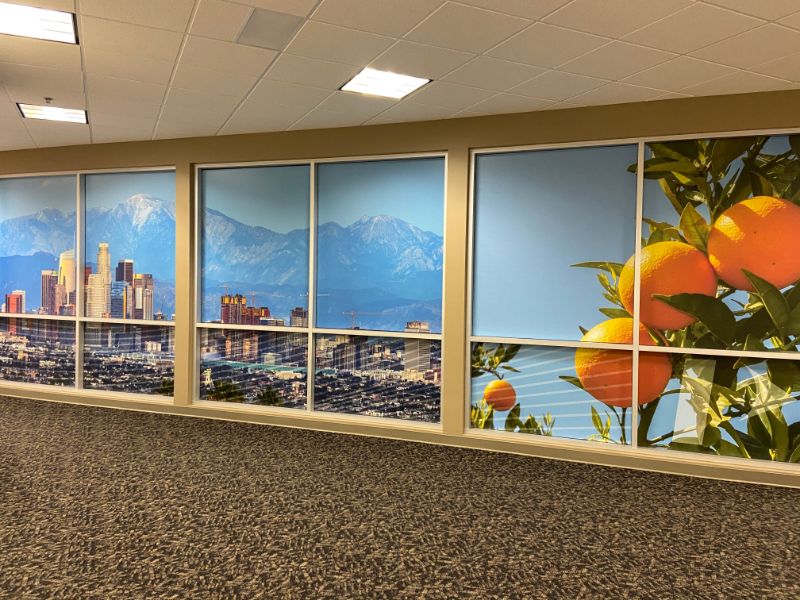 Themed window treatments are also a good option when you want to underscore your product choices. In this way, you can tell a brand story that might support the sales process. By the way, window graphics and wraps are also excellent choices when you are trying to make a small office appear larger.
How to Buy the Best Office Window Graphics in Los Angeles CA
Our graphic artist will gladly assist you with selecting images that are ideally suited for your location. If you already have the photos on hand, we will work with them to size them correctly. In the alternative, our specialists can show you images that might be precisely what you are looking for.
Contact us today for more information!