Patients visit Blue Horizon Dental at 2835 West Lincoln Avenue. To ensure that wayfinding is a snap for new and returning customers, the clinic's management team connected with our sign shop to discuss the design, production, and installation of window graphics and a building sign in Anaheim.
Anti-Graffiti Window Graphics Protect the Signage Investment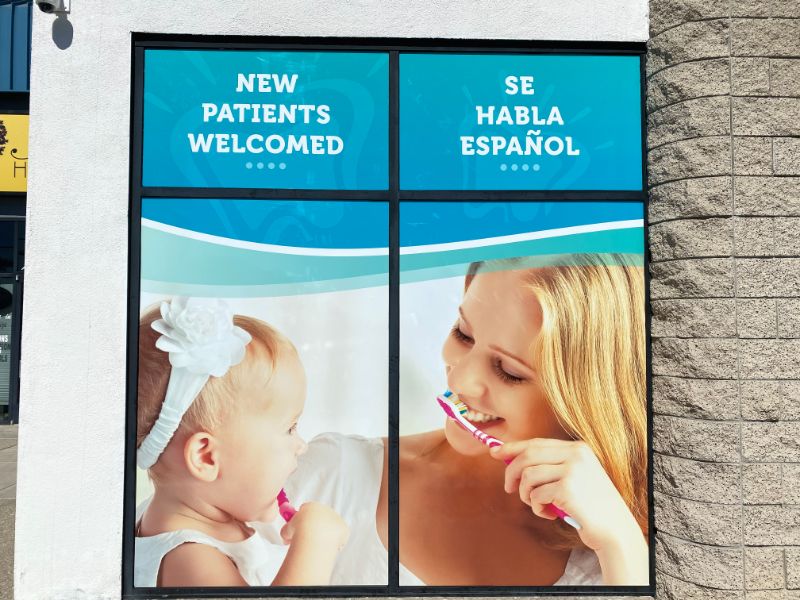 There used to be a time when business owners were nervous about installing full-color window wraps and graphics. Because they make a business' location so visible, they might also attract vandals. Permanent markers and spray paint would then turn a significant signage investment into a liability.
However, our shop uses anti-graffiti laminates that make the materials impervious to damage from this type of vandalism. Sure, someone might still tag the signage. But, with the laminate in place, you just wipe it off. It is that easy.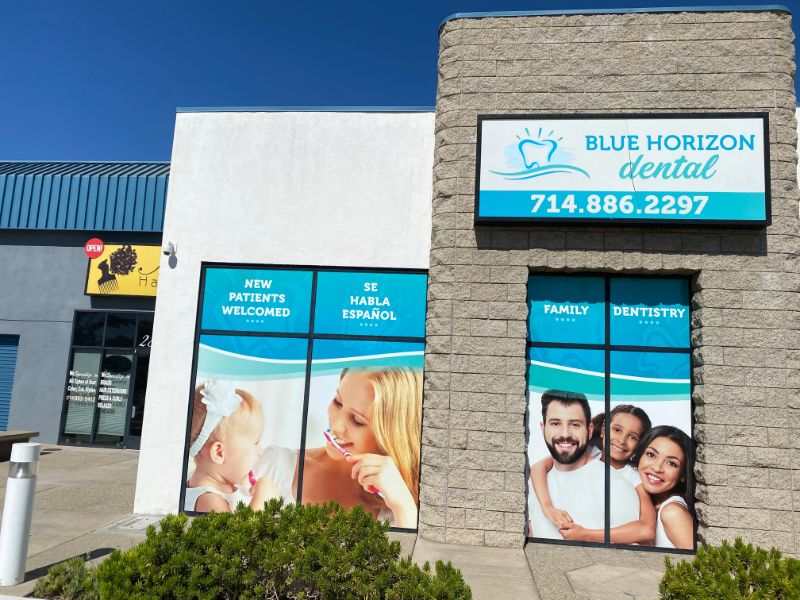 For Blue Horizon Dental, we combined window graphics with perforated vinyl to allow the sunlight to stream inside. This setup is perfect for taking advantage of the clinic's frontage on the bustling street. In this way, it can attract new patients and stand out among other businesses.
That said, the custom vinyl window graphics also fulfill other practical purposes. For starters, they point to the entrance, which is around a corner. Next, they cover up an unsightly obstruction behind some of the window panels. Most importantly, they outline a menu of services that make this location stand out from the competition.
Adding a Building Sign Boosts the Clinic's Visibility in the Business Park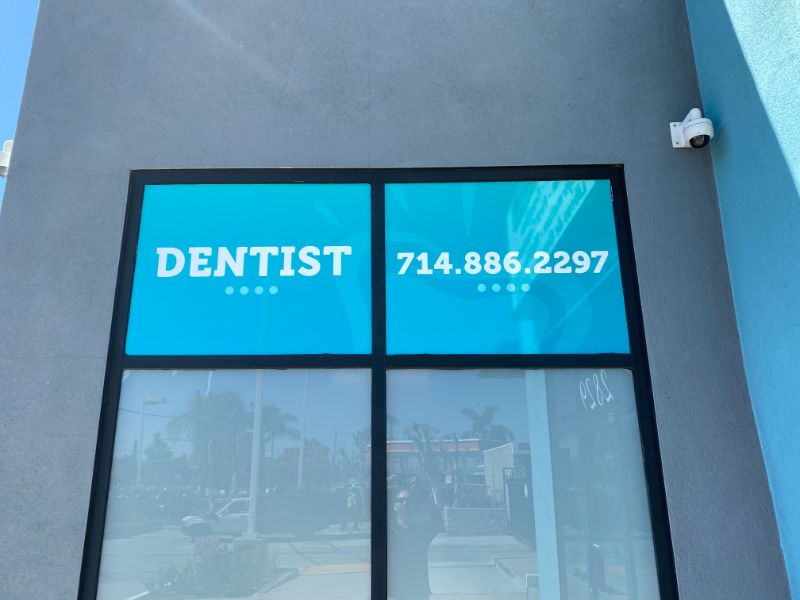 Another sign that we focused on was a lightbox cabinet that installs on the building's front. It illuminates from the inside with LEDs. The facing displays the same white and blue tones that the window wraps feature. Besides that, the product offers the clinic's name, logo, and phone number.
Does Your Company Need Window Graphics and a Building Sign in Anaheim CA?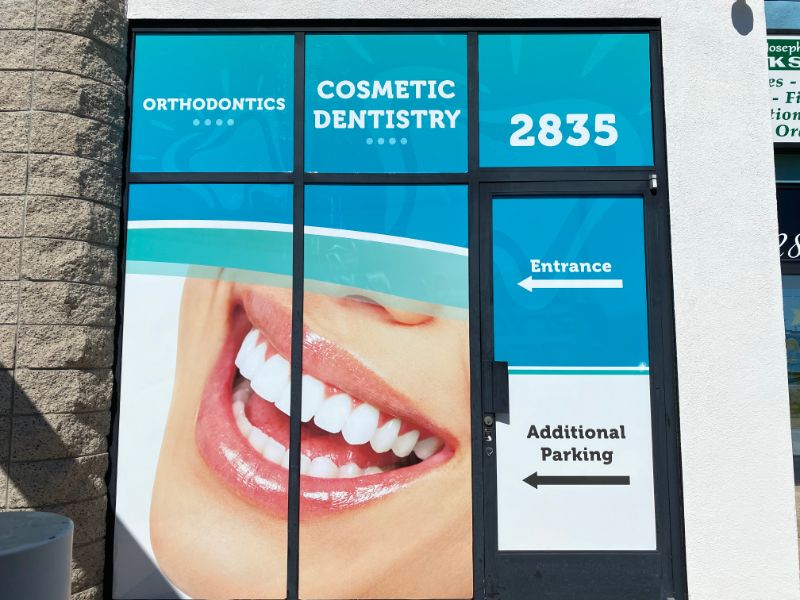 Go big! When you are doing business along a busy street, take advantage of the traffic. It only takes a few of these consumers to make an impulse stop and change your bottom line. Window wraps, perforated window graphics, and a lightbox cabinet are an excellent combination of signs.
However, you have additional options open to you when selecting your exterior signage.
Wall graphics. If your windows are not suitable for graphics, consider your walls. Our technicians can design graphics that adhere to all types of bricks, stucco, and other wall surfaces.
3D letters. When a lightbox cabinet is not what you had in mind for your building signage, we recommend three-dimensional letters. Choose from flat-cut acrylic or metal. Another great choice is sign foam.
A-frames. Place these signs in the midst of foot traffic. There, they catch the attention of passersby. We recommend customizing an A-frame with a display pocket that can feature changeable messages.
Flags. Capitalize on the slight movement of the flags to catch the eye of the customer. Our technicians frequently construct these flags with repeating messages and a strong focus on brand colors.
Find out more about your signage options in Anaheim today; call now!