Returning readers to our blog know that Clausen Enterprises is a long-established client. In the past, Superior Signs and Graphics has designed, fabricated, and installed a broad range of signage products for this firm. Cases in point are anti-graffiti window graphics that advertise a commercial property for lease. Not surprisingly, when the company needed signs for retailers at shopping centers, a management team representative contacted our shop.
Circle-Shaped "Open!" Signs Draw Attention to Individual Retailers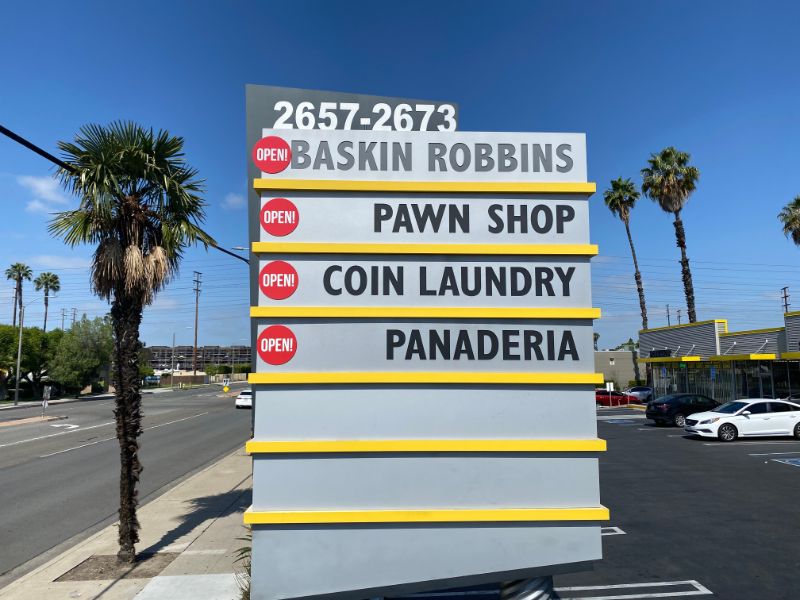 Clausen Enterprises wanted signage that would boost foot traffic to tenants at its smaller shopping centers. The goal was to encourage the impulse stop and signal to consumers that their favorite businesses are open for customers. As the stay-at-home order is gradually being lifted, this is a needed lifeline for retailers that have remained shuttered for a while.
Our sign shop filled the order with 12-inch and 18-inch diameter circles that we fabricated from aluminum composite. Our technicians clad the material with red and white graphics that spell out, "OPEN!" Now, the circles distinguish the businesses that are open to the public from those that remain closed.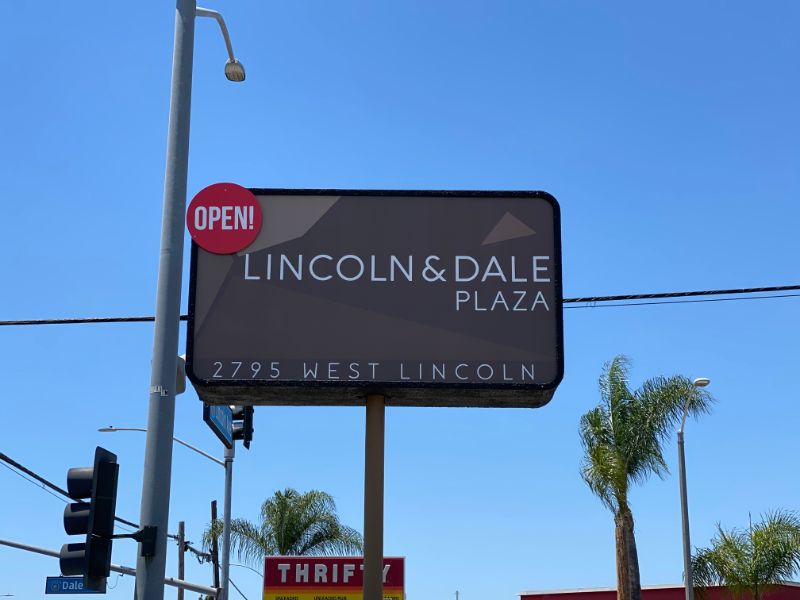 To ensure maximum visibility, our installers placed the circles on the tenant building signs as well as on the adjacent pylon signs. They quickly get the attention of drivers and pedestrians. Best of all, they support individual tenants' advertising campaigns to bring in shoppers.
Property Managers Benefit from the Successful Reopening of Strip Mall Retailers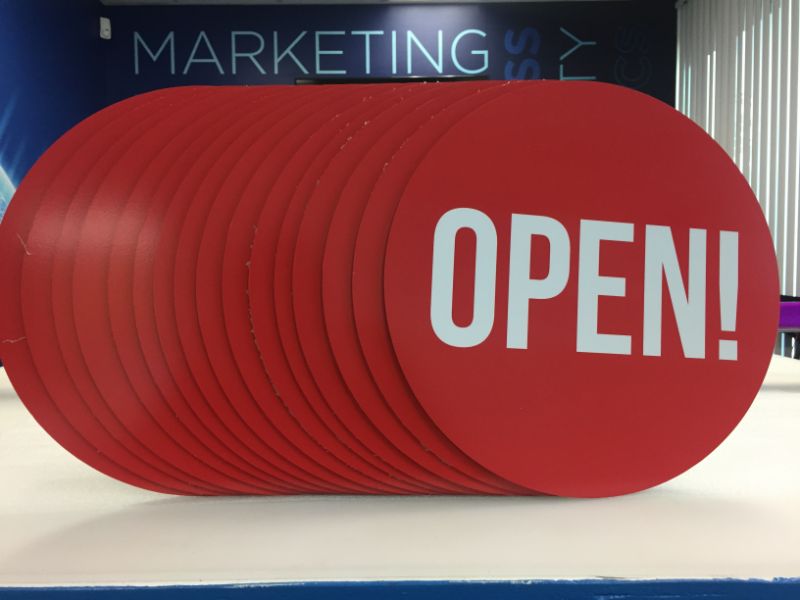 What kinds of businesses are renting spaces at your strip malls? Frequently, these are smaller retailers and service providers. Examples include dog groomers, coin laundry facilities, pawnshops, booksellers, and restaurants. These types of companies are at the forefront of companies that are now reopening.
As the individual retailers and service providers reach out to their target demographic and established customer base, property owners and managers can support their efforts. Something as simple and budget-friendly as the "Open" signs we fabricated for Clausen Enterprises can make a significant difference in the retailers' success.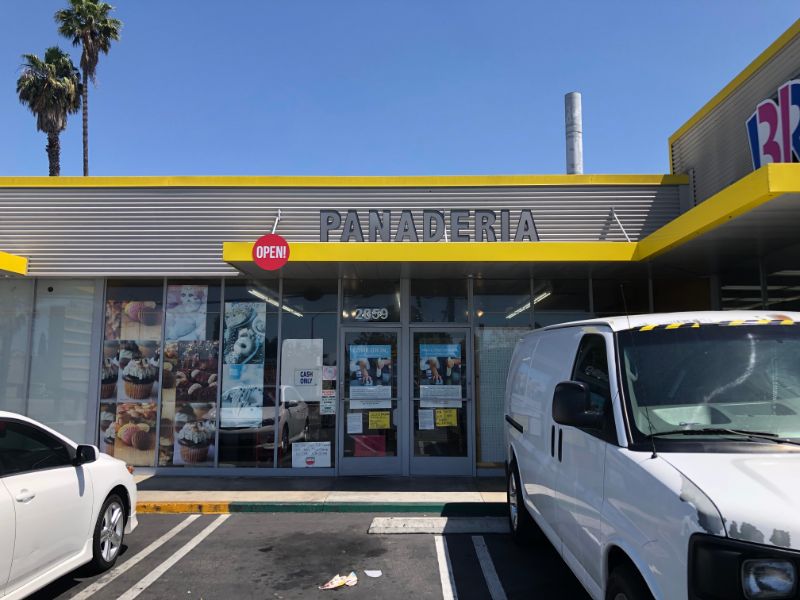 You will notice that the round shapes stand out visually against the rectangles that make up the building signs and tenant panels. Moreover, they go beyond the regular tenant panels by a few inches. These characteristics combine to create a visually appealing display that immediately catches the attention of the consumer.
Of course, having the reopening of the smaller storefronts go off without a hitch benefits the property management companies as well as owners. It curbs the potential for future vacancies. Most importantly, it shows prospective tenants that there is plenty of foot traffic visiting the strip malls.
Do You Need Signs for Retailers in Anaheim CA?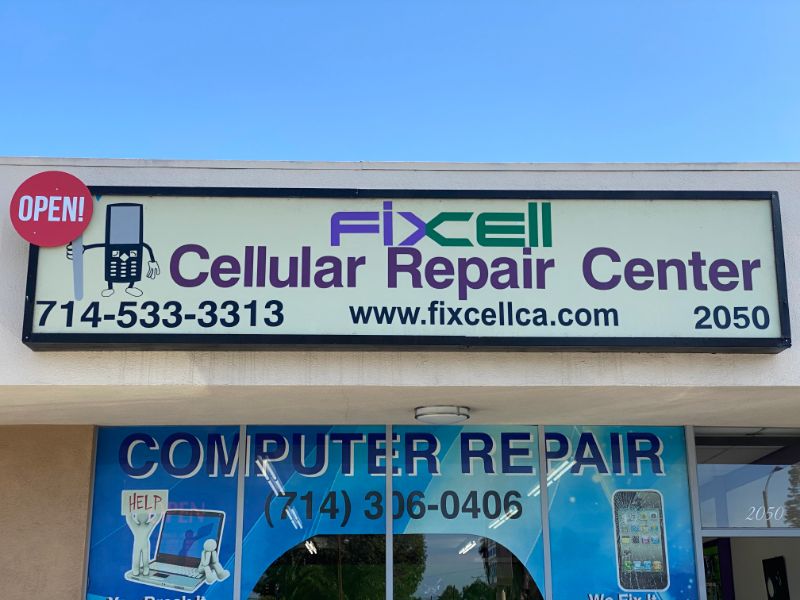 Are you a property management firm looking for ways to support individual tenants at your strip malls, office parks, or buildings? Maybe you are a retailer looking for that eye-catching decal that signals to the motorists driving by to make an impulse stop. We can help. Contact us today to discuss the types of reopening signage products that could make a significant difference to your company's bottom line!