Global Properties, Inc. is one of our repeat clients. The company specializes in real estate brokerage services. In the past, we had done some custom commercial real estate signs for the firm. This time, we did additional commercial property "For Lease" signs and banners in La Habra.
The Importance of Directing Attention to Your Signage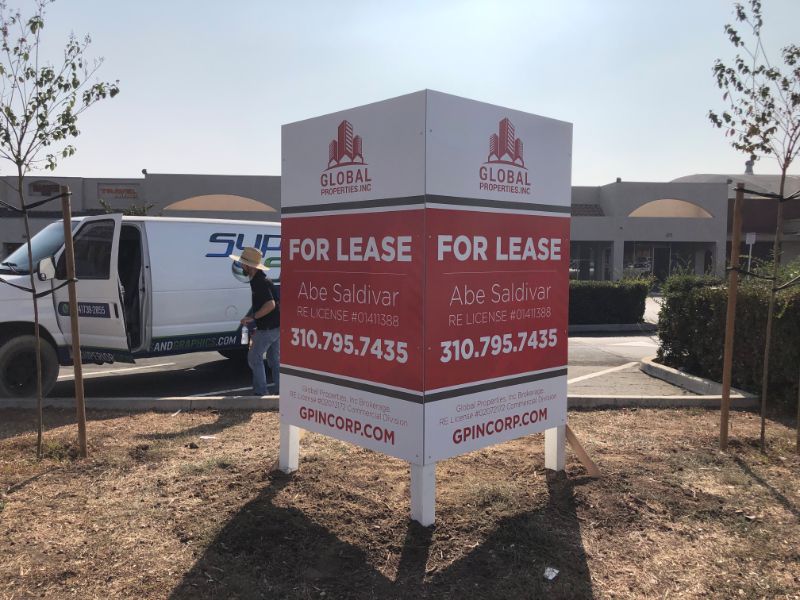 Global Properties does it right. The company uses red and white colors that stand out in the landscape where we place the post and panel signs. Besides that, the signage covers all the critical details. At the same time, it introduces two separate ways of connecting with the firm.
Similarly, the business emphasizes its brand message. Begun with its unique color and font combination at other locations, it was vital that we would continue the brand conversation with these signage products. Because we kept the firm's specs on file, we saved the client time and money by using them for these banners, single-sided, and V-shaped signs.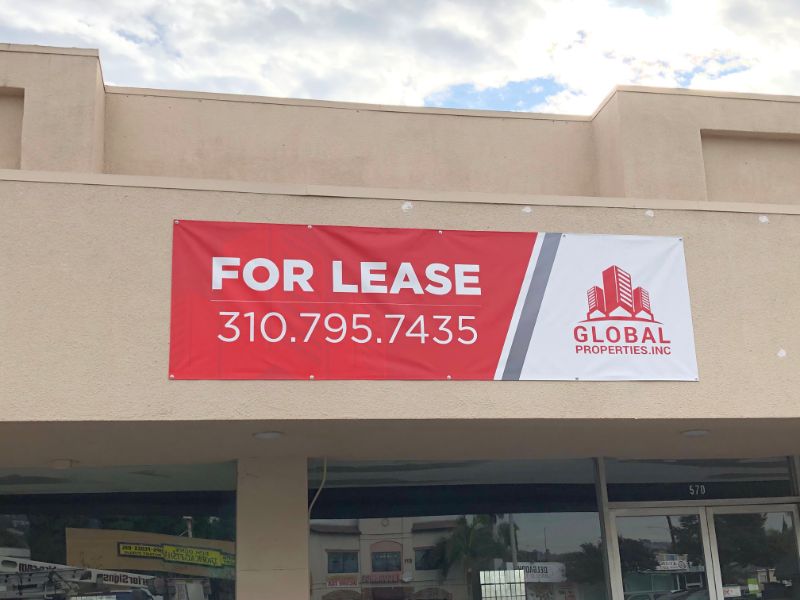 Now, prospective tenants have an easy time making the connection between these properties and the other ones that the business represents. In this way, the company builds its presence in and around the OC. Most importantly, it quickly and efficiently becomes a household name in the industry.
Protecting a Signage Investment with an Anti-Graffiti Laminate
Another way that we save the client money is through the use of an anti-graffiti laminate. This coating is invisible to the naked eye. However, if one of the products should be vandalized, cleaning off the offending scribbles is quick and easy. All it takes is a soft rag and a cleaning solution.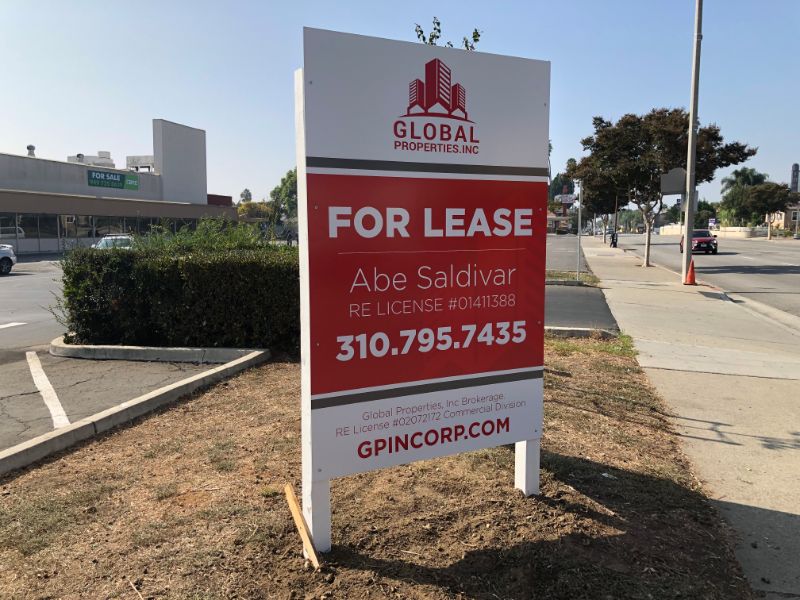 In the past, business owners had to paint over the graffiti. Doing so led to mismatched color plays on signs. If the damage was too extensive for paint, the sign had to be taken down and replaced. This was expensive. However, with the advent of the laminate, you can now protect your signage investment. It is an excellent way of saving money and time.
Designing Commercial Property "For Lease" Signs and Banners in La Habra, CA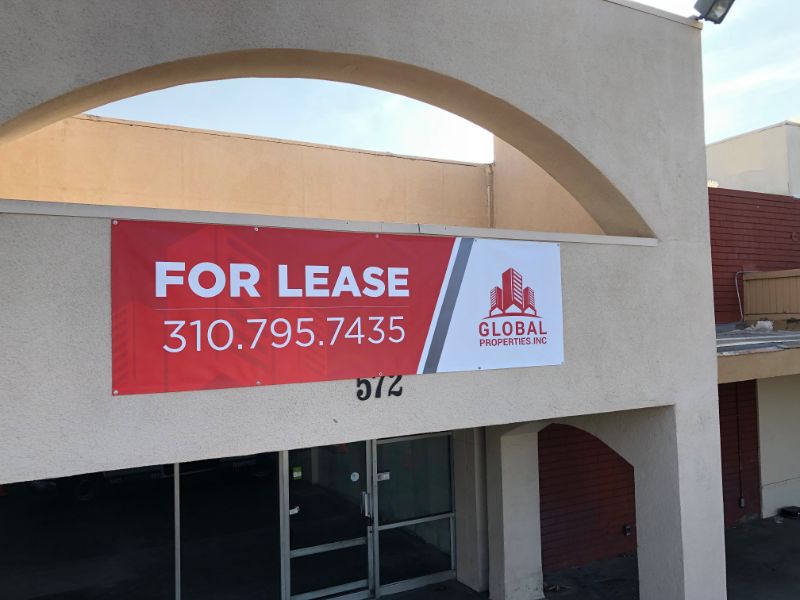 You could take a page from the playbook of Global Properties, and have us design real estate signs that feature a highly visible color difference. That said, our sign shop can also assist you with other display preferences.
For example, many commercial property managers and owners like to advertise their vacancies with post and panel signs as well as window wraps. The latter is a new style of product that helps prospective tenants to envision themselves doing business at a particular location. Combining vibrant colors with location-specific graphics has proven to be highly effective.
Besides that, you do not have to limit yourself to these signage options. Other commercial clients have had excellent success with A-frames, flags, and even posters. Find out which signage solutions could have the most significant impact for your properties. Superior Signs and Graphics serves the business communities in and around the counties of Orange and Los Angeles. Call us today!