Superior Signs and Graphics is one of the few businesses that are currently open and assisting clients in essential industries. Please note that we take the necessary precautions to protect our employees and clients alike.
____________________________________________________________________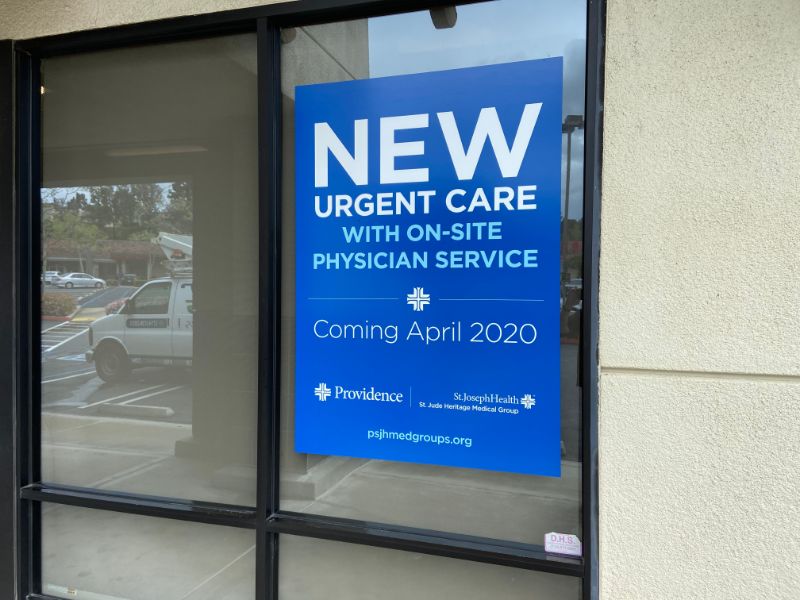 A part of St. Joseph Heritage Healthcare, Anaheim Hills' Urgent Care facility will serve patients near Imperial Highway and East Santa Ana Canyon Road. This venue is going to provide X-ray, ultrasound, and lab services. To ensure that the build-outs would be customized as necessary, the healthcare provider contracted with Petra ICS Construction.
This firm has been instrumental in offering excellent functionality for many large hospital chains. Because the healthcare provider wanted to ensure that prospective patients take note of the facility at this time, the construction firm commissioned "Coming Soon" banners and window graphics in Anaheim.
Creating Corporate Visibility That Matters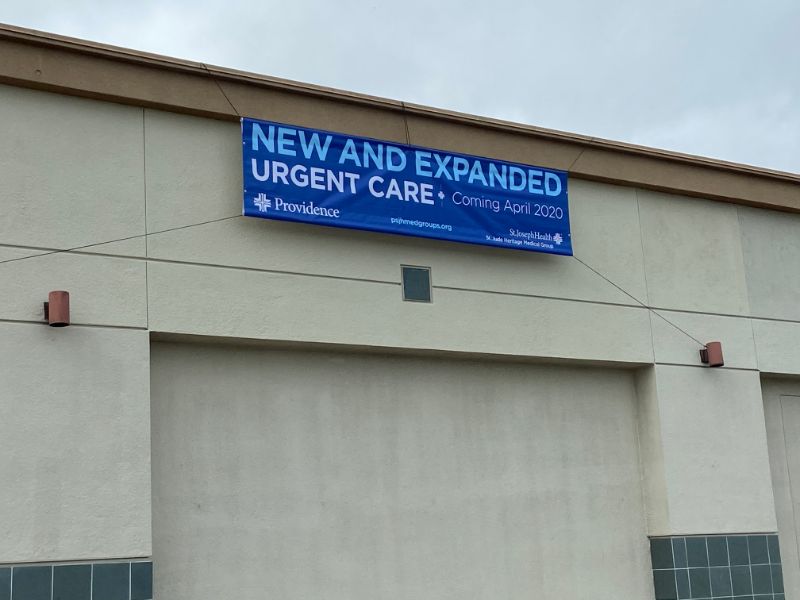 The opening of a new healthcare facility is no small matter. Therefore, it was essential that the site would advertise its incoming company with a set of banners that would be visible from the nearby freeway. Concurrently, it addressed consumers who were doing business at the supermarket that is part of the strip mall setup.
Our technicians accommodated these requirements with a brand-centric blue banner that contrasts well with the cream and brown tones of the building's front. It displays the anticipated opening month as well as a website address and medical affiliation for the patient who already entrusts their care to physicians at one of the named hospitals.
Besides that, we designed, fabricated, and installed several window graphics. Our team used high-quality vinyl for this project. It repeats the message of the banner but on a smaller scale. By featuring the details with an attractive color play, the signs attract attention and beckon the consumer to step nearer for a closer look.
Does Your Company Need "Coming Soon" Banners and Window Graphics in Anaheim CA?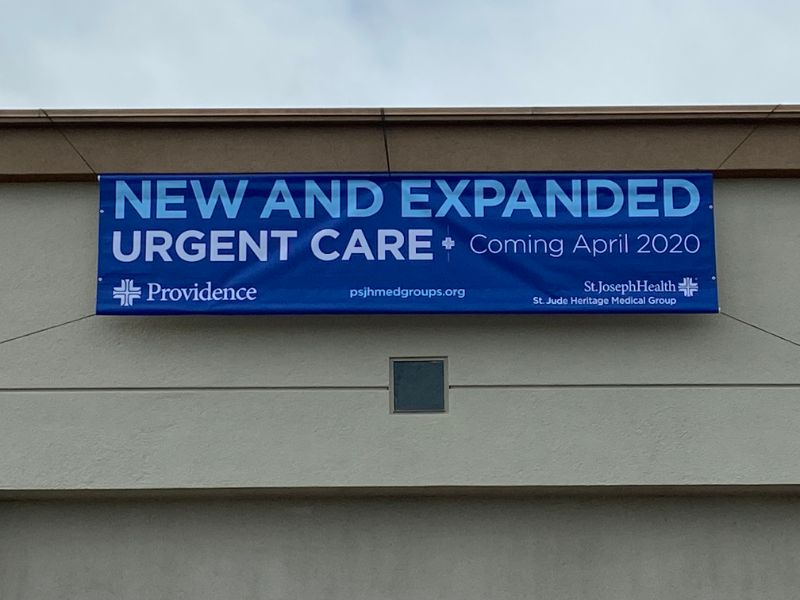 Are you thinking of moving your company into the city? Maybe you are expanding an existing business and will open the second venue to serve current and new shoppers. Superior Signs and Graphics can help. We routinely work with business clients who want to attract attention to their sites well in advance of an actual opening date.
Some clients choose to feature a changeable banner that displays a date countdown. Doing so has the added benefit of creating a bit of a buzz in the local business community. Others prefer to keep their signage vague if there is no actual opening date on the books yet.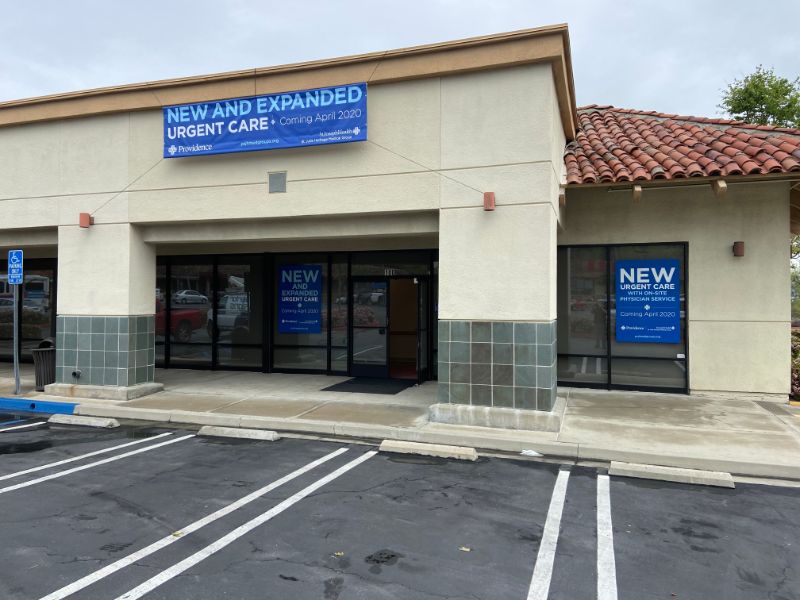 No matter what approach you choose, we can help. Our shop can design, fabricate, and install banners, window graphics, floor graphics, post and panel signs, as well as A-frames and flutter flags to harness the attention of shoppers in the vicinity. If you already have a design setup and graphics presentation on hand, we gladly work with the specs.
Conversely, if you need a little help with designing these details, we can collaborate with you on the design. Call us today to learn more about your options and begin the signage design process!