Santa Clarita, CA — September 20, 2013
Skycrest Signs & Graphics, a Signworld location in Santa Clarita, CA, owned by Shelly Romero and Rob Paschall, recently entered themselves in a vehicle wrap contest hosted by Avery Dennison, one of the largest adhesive-backed vinyl manufacturers in the world.  The contest will be voted on by the public and will crown the victor as the "King of Wraps".  The contest will open for voting beginning on Monday, September 23, 2013.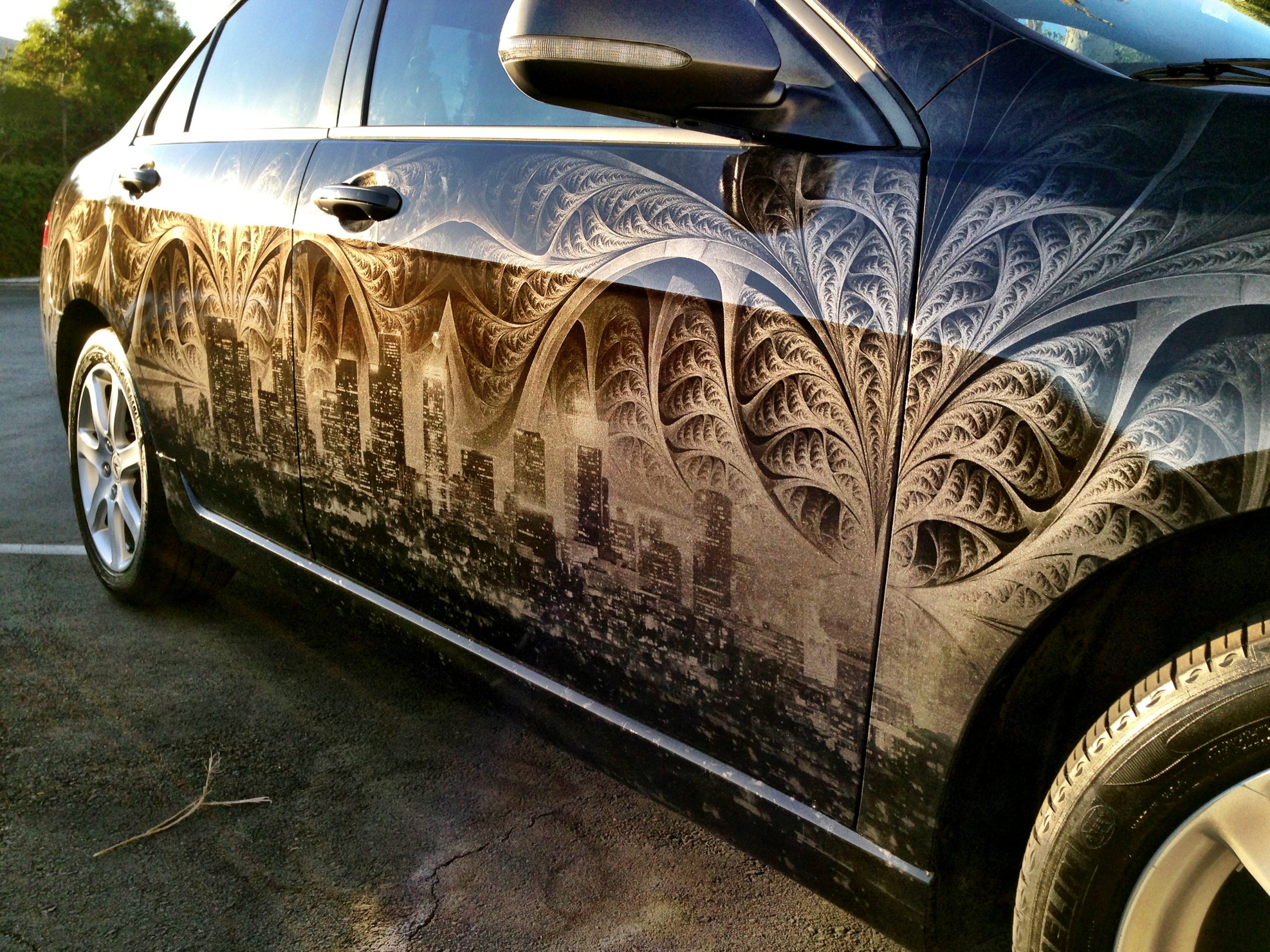 Shelley Romero, Owner of Skycrest Signs & Graphics, said of her entry, "We were in the process of coming up with a creative design to rewrap our company car when the Wrap Like A King Challenge was announced. We decided we would do something unique and different using Avery's Supreme Wrapping Film. Across the hood, roof, and trunk we printed a unique design along with our logo on Avery Dennison SW 900 Blaze Orange Matte Metallic. On the sides, we printed on Avery Dennison SW900 Charcoal Matte Metallic with a suttle Los Angeles City skyline design. Adding a gloss over laminate to these prints accentuates the metallic properties of the films. The door handles, interior and exterior trim pieces were wrapped with a mixture of the Matte Orange and Charcoal Metallic Films to accent the creative design of the car."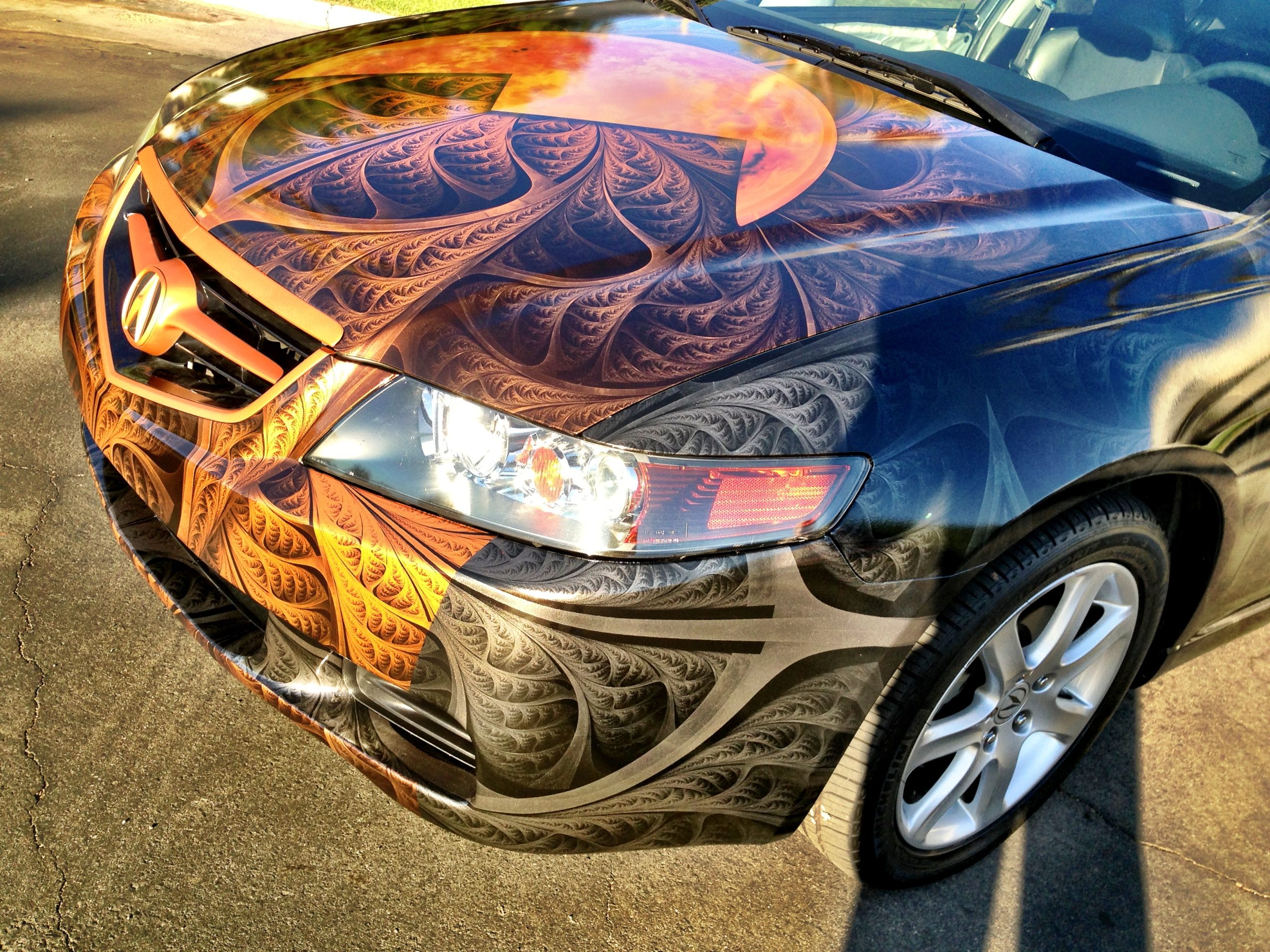 Voting for the contest is encouraged as Avery is not only giving away prizes and awards to the winners, but they are also randomly selecting voters for material packages and other various giveaways. 
"Our Signworld family has a long history of entering and winning contest just like these.  We are proud of Skycrest Signs & Graphics for their courage to enter just as much as we are for the design of their entry.  We encourage our other operations to enter as well and show off their capabilities.  There's nothing better than winning a contest and using that as a way to promote your ability to provide great designs and a great finished product.", added Jack Werner, Executive VP at Signworld."
About Signworld
Signworld offers a turn-key business opportunity in the full-service signs & graphics industry.  Signworld has 270 sign companies in North America and has a number of viable future territories available for new owners interested in joining Signworld.  Contact us to learn more about how you can become a Signworld Owner.
About Skycrest Signs & Graphics
Skycrest Signs & Graphics is a full-service custom sign manufacturing company based in Santa Clarita, CA.  As one of 270 other sign companies within the Signworld organization, they have the ability to service their customer's needs for vehicle wraps, lobby signs, exterior building signs and interior graphics nationwide.