You find the Southern California office of Pacific Investment Research at 942 East Chapman Avenue. There, representatives assist customers with boutique and customized investment advice, financial planning, and associated services. When this firm needed a custom 3D lobby logo sign in Orange, the management team contacted our sign shop for assistance.
Acrylic for a Professional Lobby Sign that Possesses Pizzazz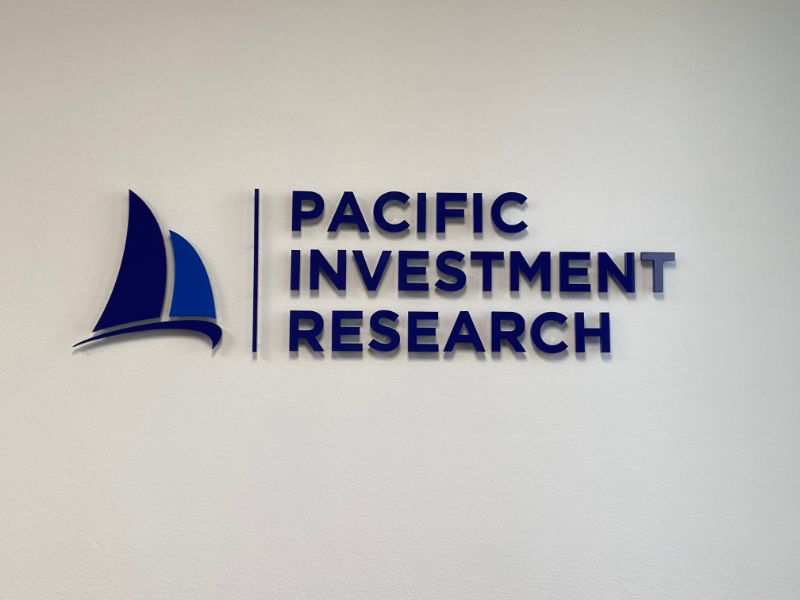 The goal of the lobby sign is not just to inform the customer that they entered the right office. Instead, it is also instrumental as an extension of a firm's brand message. In the case of Pacific Investment Research, the team felt that acrylic would be the ideal substrate with which to express its brand message of innovation, full customization, and out-of-the-box thinking.
Our technicians began with a half-inch-thick sheet of acrylic. They cut out the style elements consisting of the logo symbol and the lettering. Next, we painted the individual components in the custom colors of the firm. You will notice that the two-tone display of the logo portion is identical to the color presentation customers see on the firm's website.
Finally, we installed the letters and symbol pieces with half-inch spacers. It lifts them off the wall just a little. By enhancing the optical illusion of having the letters float above the wall, the sign becomes an eye-catching attention-getter. Moreover, it boosts the elegance and pizzazz of the space.
Superior Signs and Graphics Specializes in Custom Lobby Signage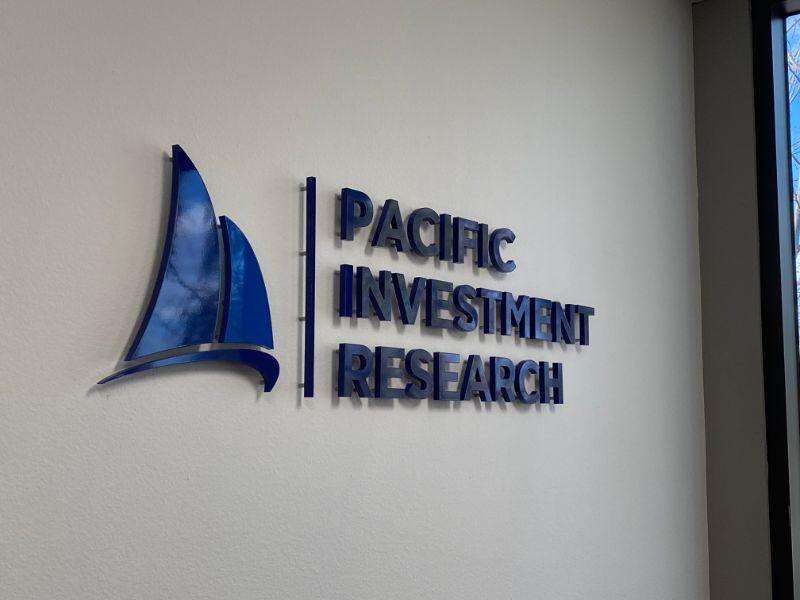 As good as this sign looks, it might not be the right approach for your office or storefront. Perhaps you would do better with a custom-designed metal sign that features stainless steel with hidden LEDs for illumination. Another excellent choice could be the combination of an acrylic lobby logo board with three-dimensional style elements.
Because customization is essential in the design of brand-centric signage, no two lobby signs are identical. Your brand message is as unique as your company. For some businesses, it revolves around longevity in a niche. For others, it focuses on a sense of innovation. Therefore, our experts work with business clients to translate the message with the help of materials, colors, installation options, and even signage pairings.
Unlike other sign shops that frequently outsource the majority of their signage projects, Superior Signs and Graphics prepares its products in-house. For the client, this means a quick turnaround time. Most importantly, we can guarantee a color match to the custom colors you have already chosen for your corporate persona. When a shop has to outsource its projects, they might be hit or miss.
Do You Need a Custom 3D Lobby Logo Sign in Orange CA?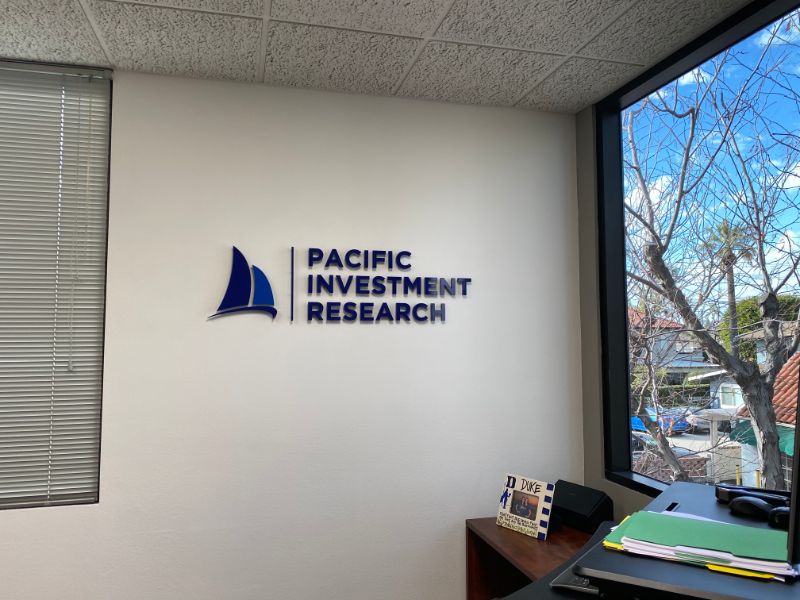 If you need a unique lobby sign, we can help. Whether you are opening an office for the first time, are undergoing a rebranding process, or want to change a brand message with the help of a material switch, our team is standing by. We can work with the details that you already have on hand. Conversely, we gladly collaborate with your team to create something new. Contact us today to get started on your lobby signage project!