If you are exploring your options for a new beverage line, Power Brands is your go-to solution. A thought leader in the field of package development, recipe creation, product manufacturing, and market testing, the company also operates a fleet of vehicles. It uses them to deliver products and connect with customers. Recently, Power Brands contacted our sign shop to request help with the design, fabrication, and installation of fleet vehicle graphics.
Treating Eight Vehicles of Different Types with High-Quality Vinyl Graphics and Lettering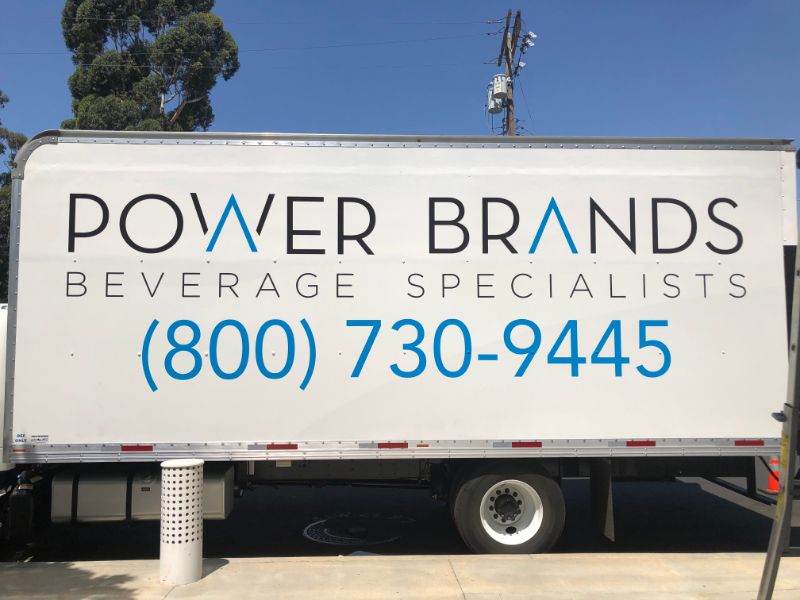 We worked with the team to create a basic design that focuses on name recognition. It features the company's name and tagline in their branded color presentations. Moreover, we added contact details that allow consumers and those curious about the firm's services to make a connection.
With the basic design in place, our technicians adapted the sizing of the individual style elements to suit the vehicles' dimensions. Examples include a large box truck, Ford Transit sprinter vans, and GMC Savanna cargo vans. The box truck features the largest lettering and numerals we have ever done. They are visible from half a mile away!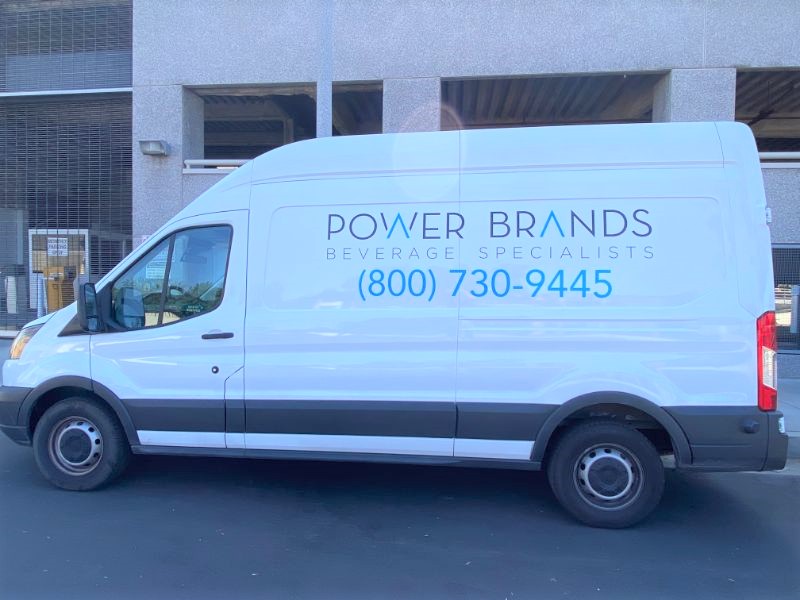 Now, the vehicles advertise and brand the company. Moreover, the trucks and vans succeed in boosting the firm's name recognition around L.A. County.
Why Fleet Operators Work with Superior Signs and Graphics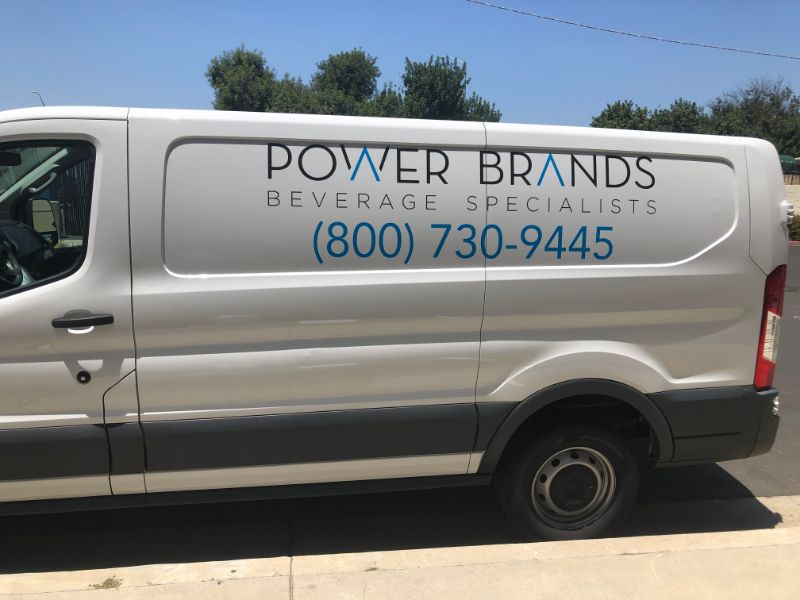 Our team understands the needs of fleet operators. If you manage a large number of vehicles, it is easy to feel overwhelmed when the company decides to join the mobile marketing revolution. Perhaps you are being tasked with upgrading the graphics or replacing outdated ones.
We can help. Superior Signs and Graphics routinely works with fleet managers who approach our shop with small and large vehicle counts. If it is more convenient for your business, we can take the project on the road and meet you at your garage. Doing so allows us to treat multiple vehicles a day while freeing up your employees to continue their work.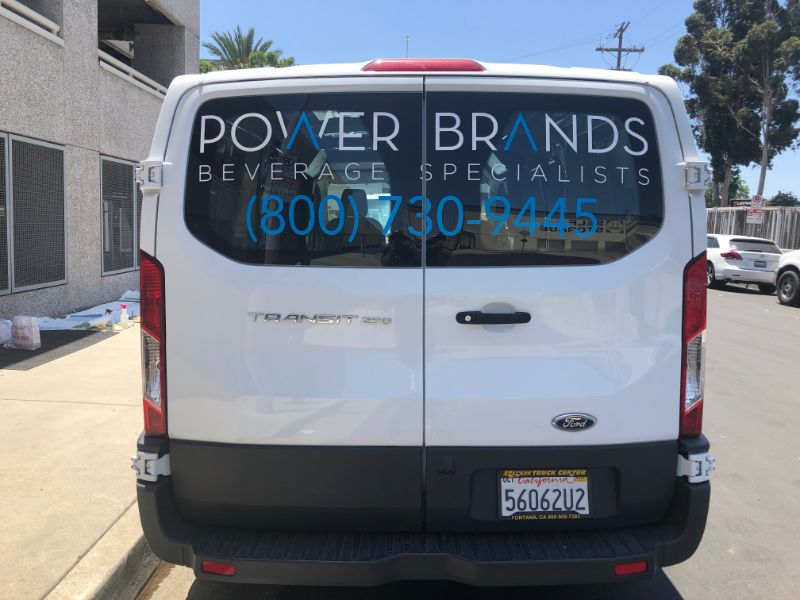 Besides that, we gladly assist you with the design of a wrap or graphics product. With a base design in place, our technicians will handle the scaling of the individual letters, images, and symbols to fit perfectly on your vehicles. In this way, we treat fleets consisting of one vehicle type and those with multiple makes and models in use.
Best of all, we keep your information on file. When it comes time to replace the graphics products in a decade or so, we can pull up your specs and get to work. Moreover, we can treat any vehicle that you add to your fleet at any time in this way.
Does Your Company Need Fleet Vehicle Graphics in Los Angeles County?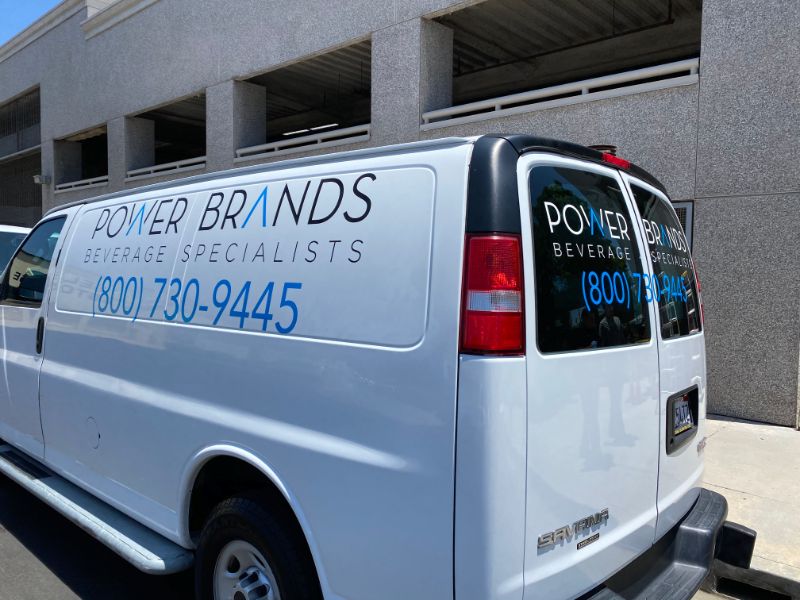 Superior Signs and Graphics work with all types of fleets. No project is too large or small for our technicians to tackle. If you are not sure how to fit fleet graphics into your budget at this time, we can help you with that, too. Contact us today to learn more about your options!