Giving Children Hope is a longtime client. In the past, Superior Signs and Graphics has assisted this nonprofit organization with box truck wraps and similar products. When the group contacted us recently, it needed help with more vinyl graphics and decals for box trucks.
Nonprofits Use Vehicle Graphics to Raise Awareness about Their Organizations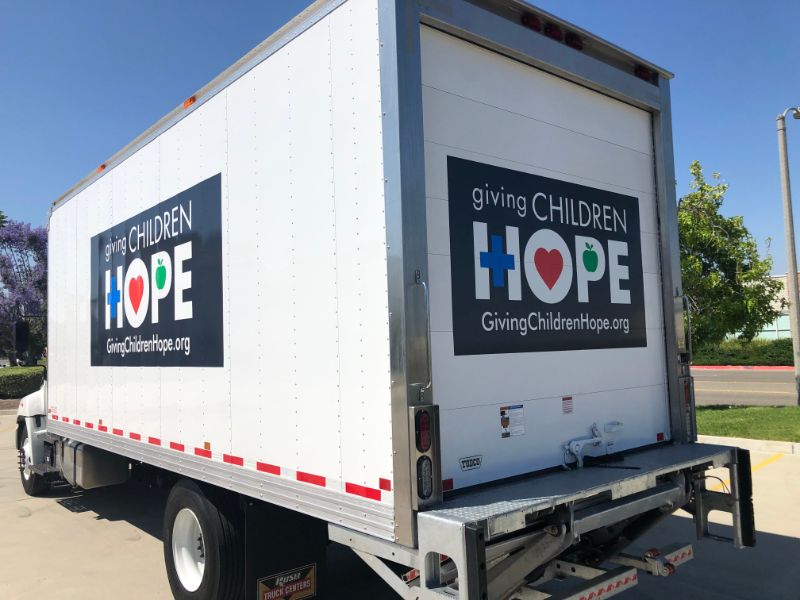 More and more nonprofit organizations recognize that their vehicles are versatile assets. Not only do they assist with the collection of donations, but they also function as mobile billboards. In this way, the charity becomes far more visible than ads or direct-mail campaigns could achieve.
Giving Children Hope in Buena Park is a charity that our sign shop has supported for a few years. Recently, it got a new box truck donated to the group that needed graphics quickly. Since it is quite large, it is ideal for the display of vinyl vehicle graphics and decals.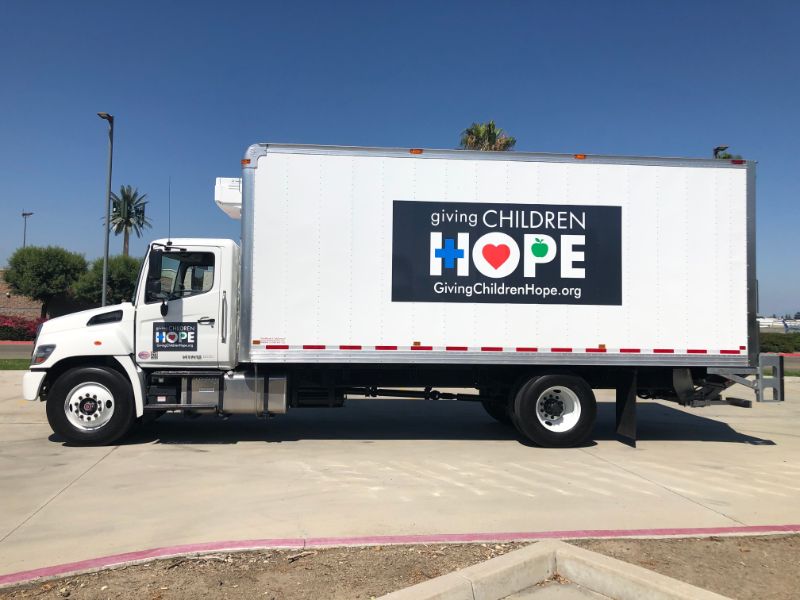 Amid the COVID-19 crisis, the organization was unable to follow through on its plan for adding a full wrap. Therefore, we worked with the group to put together much less expensive decals that are bold and eye-catching. Using black as the backdrop color, we ensured that the images stand out against the white truck's base color.
Moreover, the color play of the lettering is instrumental in catching the attention of motorists. With the group's name and website address displayed on each side of the box truck, this vehicle makes an excellent add-on to the fleet.
Statistics Advocate Strongly for the Use of Vehicle Graphics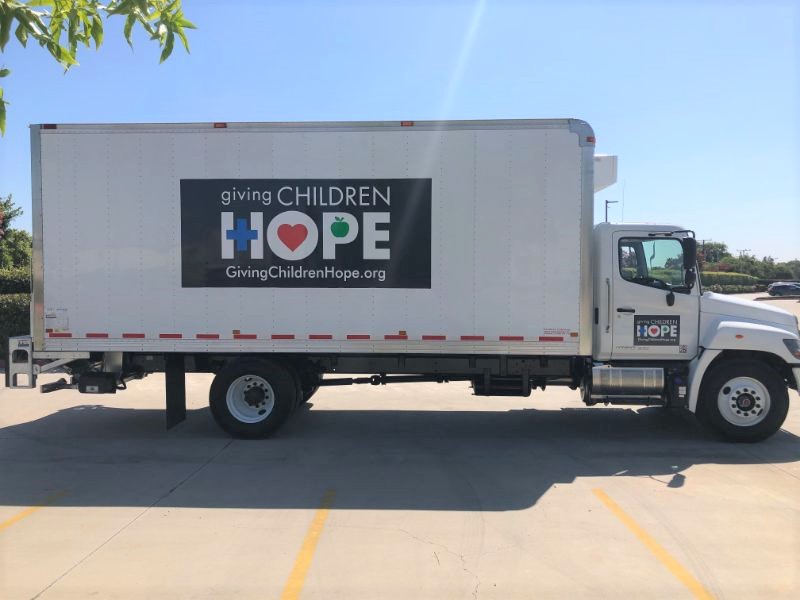 What do nonprofit organizations need to learn that business owners already know? For starters, it is the fact that vehicle graphics marketing and branding is statistically proven. Our shop proudly uses products from 3M, which is a premier manufacturer of different types of vinyl. To show the efficiency of the graphics, the company conducted research.
It found that fleets using 3M graphics turn any vehicles in media assets. Therefore, they can contribute to the development and growth of brand awareness, business transactions, and – ultimately – profits.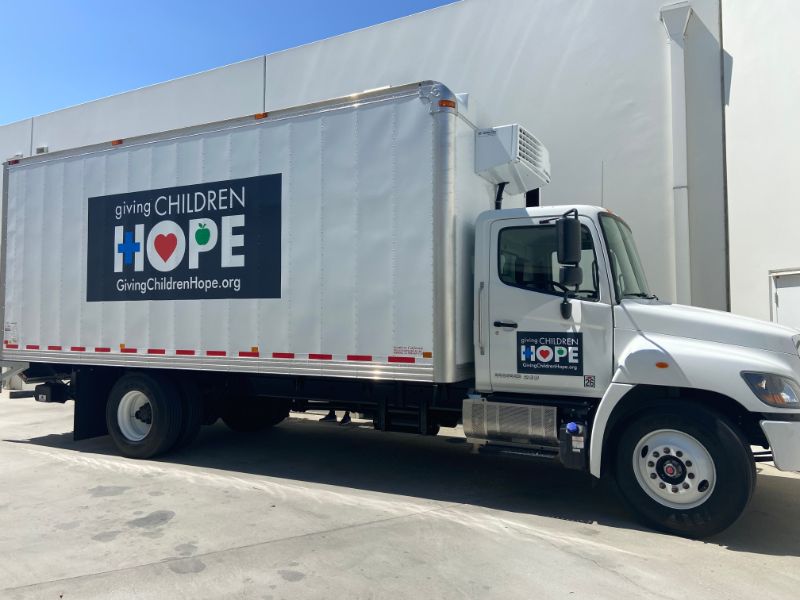 Determining that one intra-city truck could garner up to 16 million impressions per year, studies revealed that the cost of fleet graphics translated to $0.48 per 1,000 impressions. By comparison, the same number of impressions would cost $23.70 with a television ad or $7.75 with a radio spot.
Does Your Group Need Vinyl Graphics and Decals in Buena Park CA?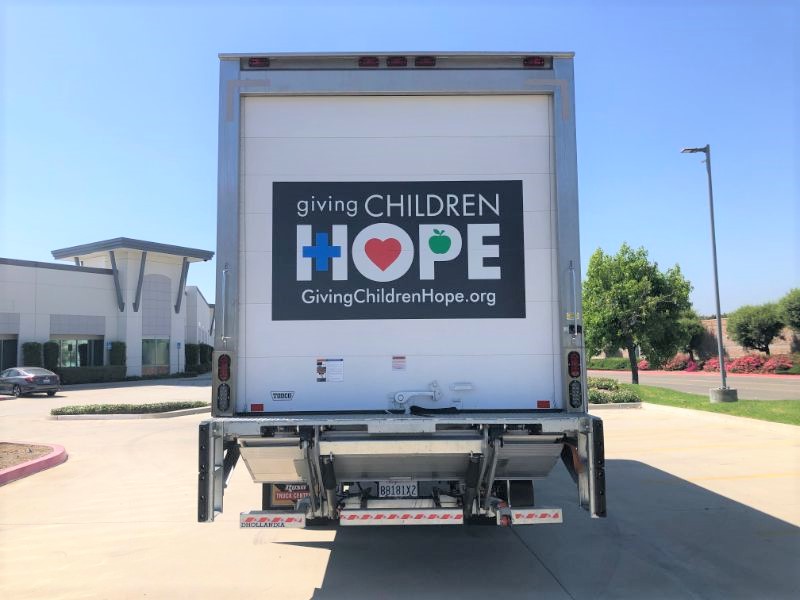 How are you getting the word out about your nonprofit? If you are still relying on the old-fashioned methods, now could be a good time for stepping up your game. It is important to note that you do not have to spend a mint on a vehicle wrap with all the bells and whistles.
Instead, consider the combination of graphics and lettering as an initial introduction to your group. Some clients have had excellent success with installing perforated vinyl window graphics on the rear windows of cars and vans.
Connect with our sign shop today to learn more about your options and discuss your next vehicle graphics package!