When you are looking for a way to combine form with function, look no further than frosted glass graphics and privacy film for offices. These products are ideal for schools, medical offices, commercial venues, and anywhere else that you conduct business. What are your options?
Etched and Frosted Bands of Vinyl for Privacy in Conference Rooms and Similar Locations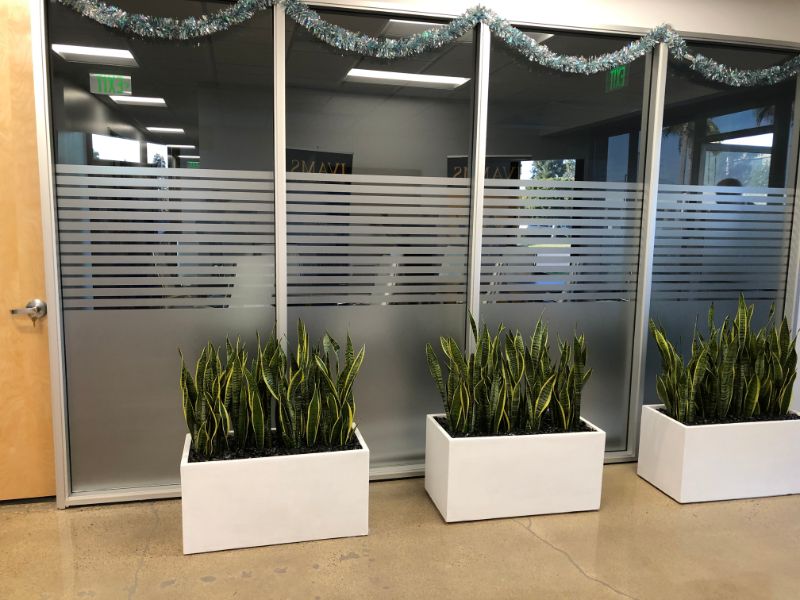 Stripes, or bands, are excellent solutions when you are faced with the fishbowl problem. This situation refers to the glass-enclosed conference room or office. Because floor to ceiling glass paneling is a contemporary style that goes hand in hand with open concept office design, it is something that many business owners struggle with.
While you might have attempted to obscure the view into the room with office plants or window treatments, they are not good options in the long run. However, the combination of stylish light gray vinyl for horizontal stripes with etched clear spaces is a much better way of providing privacy.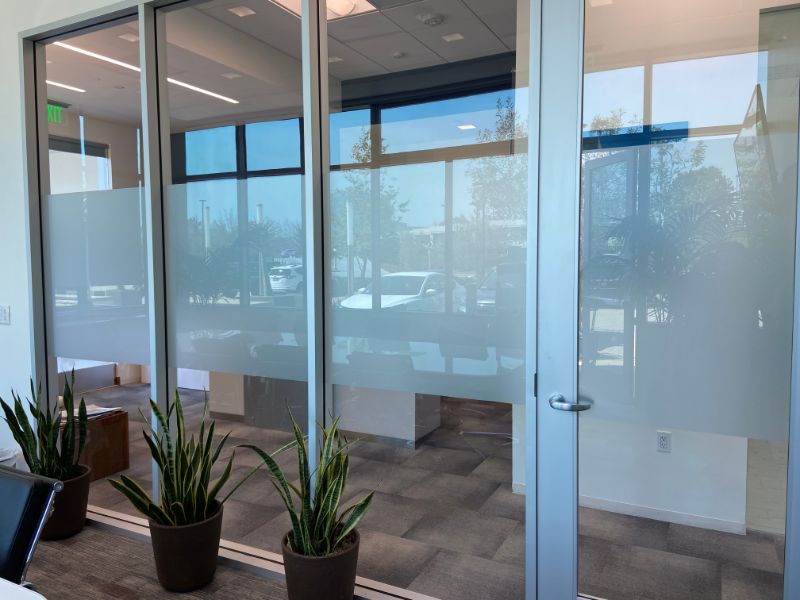 These stripes may be broad or narrow. Choose an even count or select an odd-numbered display. Most importantly, do not be afraid to mix and match the sizing. Doing so could offer an excellent definition to your space.
Geometric Shapes and Brand-Centric Designs Tie into the Rest of the Office Décor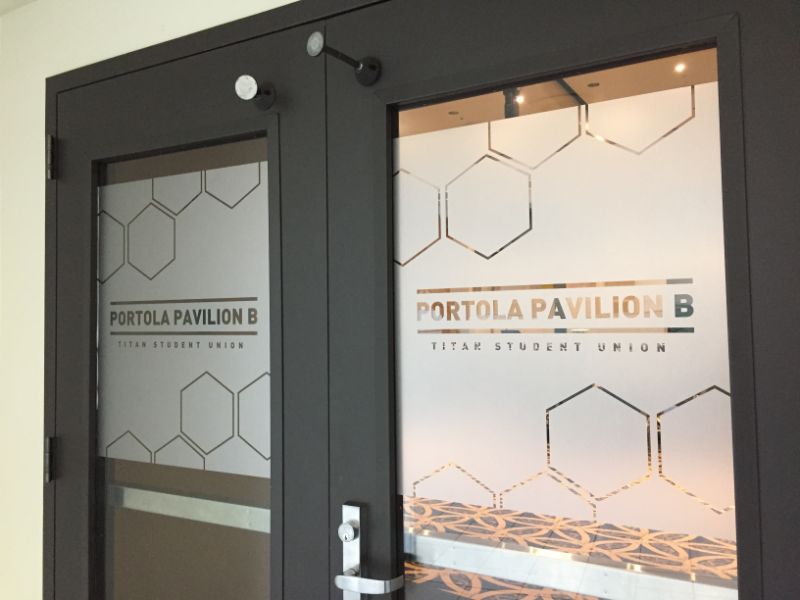 Of course, sometimes you are looking for ways to boost the great look of your interior décor. You know that you do not need paintings or other wall art. Besides that, you have an exciting mix of decorative touches that work well.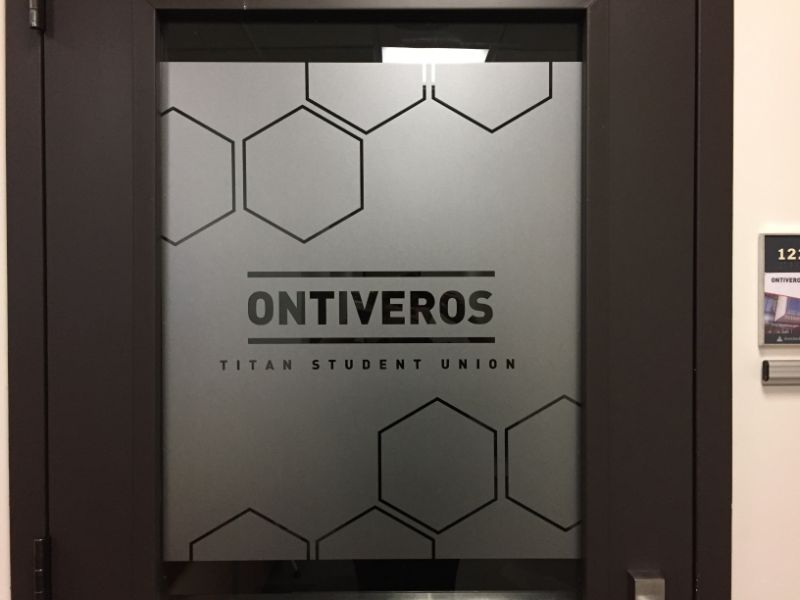 All you need are a few finishing touches. Once again, vinyl window graphics could be precisely what you are looking for. They are available in a wide variety of geometric and custom shapes. Besides that, we can add color with the help of imprints or the use of colorful vinyl. In this way, you do not overwhelm the space but succeed in tying its decorative components together.
Vinyl Window Graphics Reinforce a Brand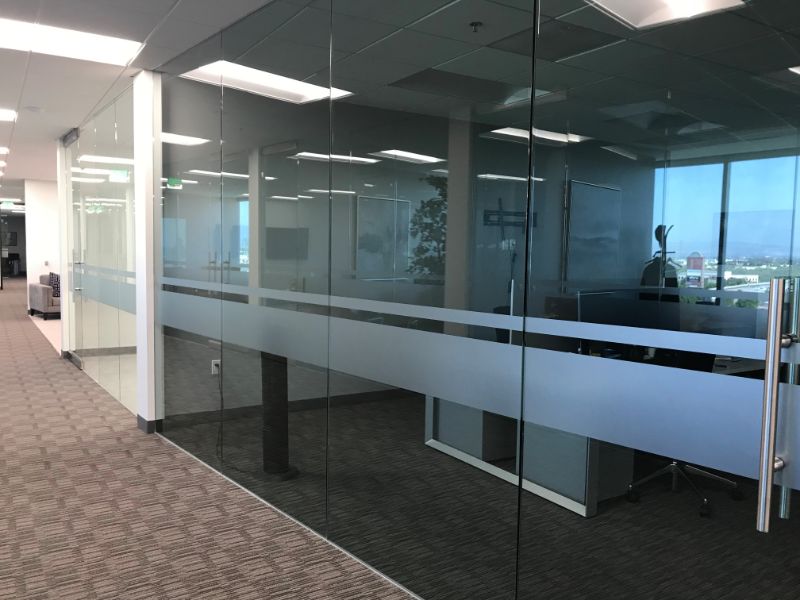 Stripes, reverse-cut logos, motivational quotes, and artistic designs are excellent choices for the business that wants to take its branding to the max. You have already chosen your wall colors and furnishings with the brand colors in mind. Why not also underscore the message with the use of shapes? You might start on the exterior windows and continue the brand conversation as the customer transitions to the interior.
How to Buy Frosted Glass Graphics and Privacy Film in Orange County, CA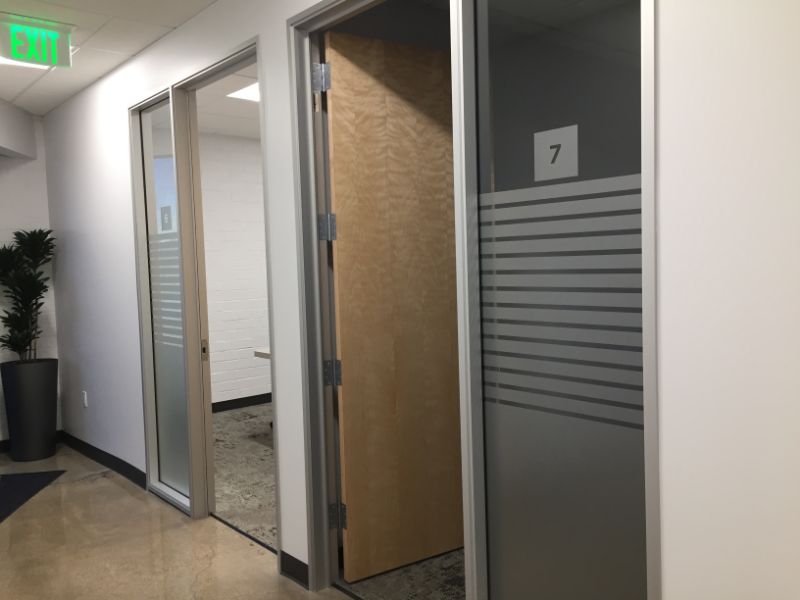 Superior Signs and Graphics specializes in frosted and etched glass graphics. No project is too large or small. Moreover, we can show you how to incorporate these signage products into overall wayfinding tools and similar markers that you might otherwise buy. Whether you have one door window or 100 floor-to-ceiling glass panels that require treatment, we can help.
We gladly assist you with the design of the frosted and etched graphics or use the image ideas that you already have on hand. Call us today at (714) 248-5901 or connect with us online to schedule a consultation!