The Alameda Corridor Transportation Authority (ACTA) maintains its offices in Suite 200 at 3760 Kilroy Airport Way. Its online logo features black and red colors; however, ACTA's management team decided to display its corporate persona with a brushed metal sign in Long Beach. Our shop assisted with the project.
Black PVC with Brushed Metal Faces Looks Great and Brings Chic to the Office's Entrance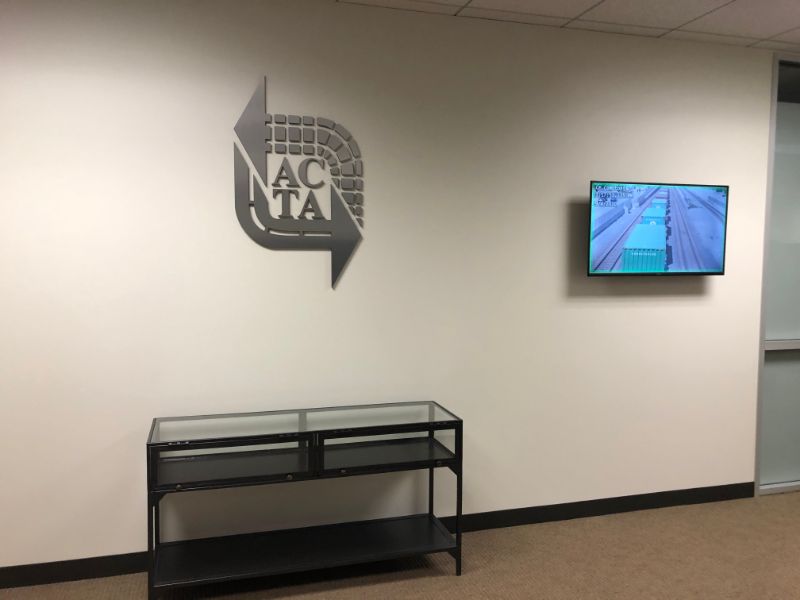 Our graphic artist worked with the client to determine the right look for the lobby sign. Black PVC sheets that we usually buy with brushed metal faces laminated to the material would be the best option. Because we have invested in late-model sign-making equipment, our technicians could make precise, clean cuts that resulted in the production of the numerous style elements to make up the logo display.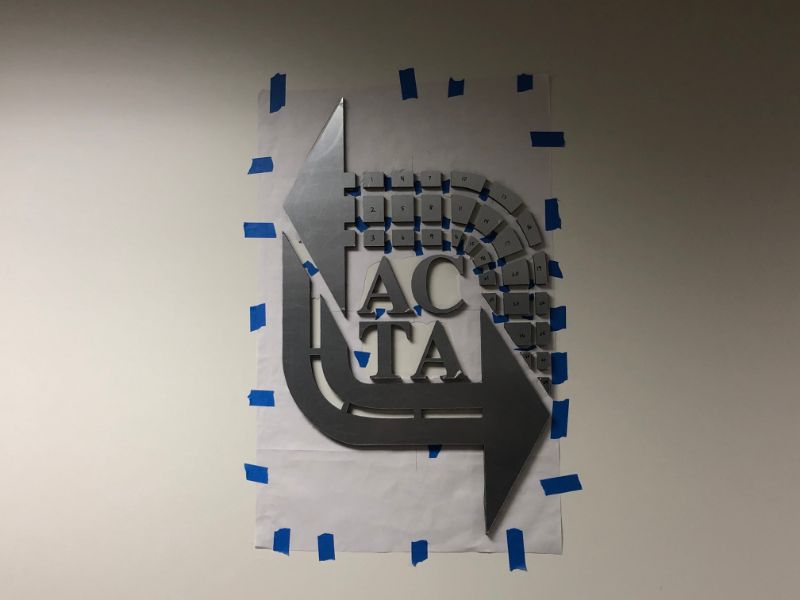 From there, we plotted the look of the design on the target wall. It ensures the perfect spacing of each individual signage component. Moreover, this technique allows for an absolute level display. Since both are crucial for the unique presentation of this sign, our technicians double-checked their measurements frequently. The final result is a stylish lobby logo sign that pops and gets attention.
Thinking Outside the Box? We Do That!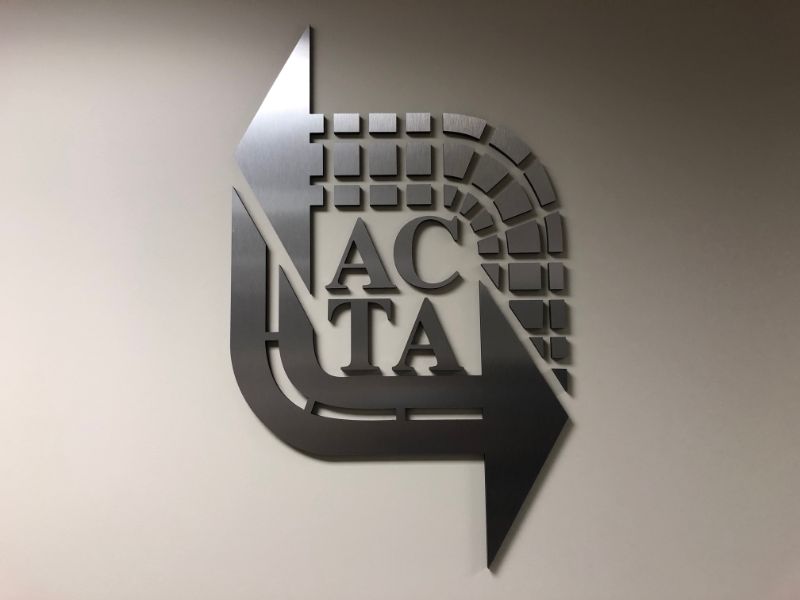 It is getting more common for companies to leave behind their brand colors and select a brushed metal sign instead. For starters, this display allows for the introduction of pizzazz into a space. Secondly, when you do not plan to add wall art, the focal point must combine artistic merit and brand-building opportunities.
Brushed metal does both. However, there are plenty of options open to you.
PVC. One of the most elegant solutions is the combination of black PVC with a brushed aluminum front. This color combination draws the eye and allows for a spectacular contrast from light-colored walls. It also just looks good.
Foam. If you think of going big, a foam substrate with brushed metal laminate is a good choice. The foam allows for individual elements that measure up to three inches in depth. Because the material is so lightweight, it is suitable for all wall types.
Cast or cut metal. Of course, you can never go wrong with solid metal. Choose cast metal if you are thinking of rounding the fronts a little. Opt for cut metal lettering when you like the clean edges and have plenty of geometric shapes in your sign's design.
Are You Looking to Buy a Brushed Metal Sign in Long Beach, CA?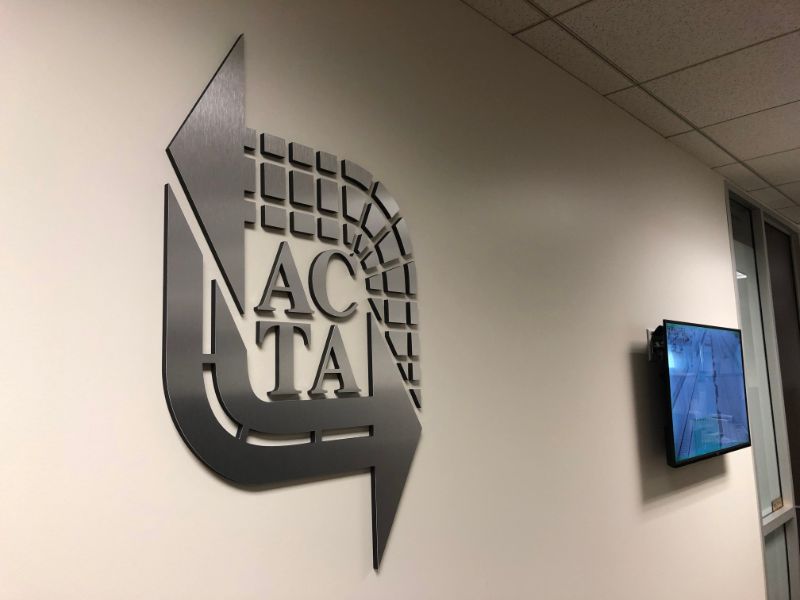 Superior Signs and Graphics can help. Our technicians are well-versed with the use of PVC, sign foam, metal, acrylic, and plastics. Besides that, we routinely produce signs using vinyl and a variety of overlay techniques.
If you are looking for a completely different experience with metal, consider the artificial aging process. Our specialists will apply color that allows for the look of burned bronze, oxidized copper, and even different colors for the metal itself. Examples include gold, stainless steel, and mixtures.
Connect with our sign shop today to learn more about your options!