The Irvine ZIP code denotes one of the most prestigious business addresses in Orange County. Not surprisingly, the city is home to several thought leaders in their fields. As a result, consumers doing business there have heightened expectations. Let your customers know that they came to the right place with stylish, brand-centric lobby signs in Irvine CA.
Elegance and Creativity on a Budget: PVC Lobby Signs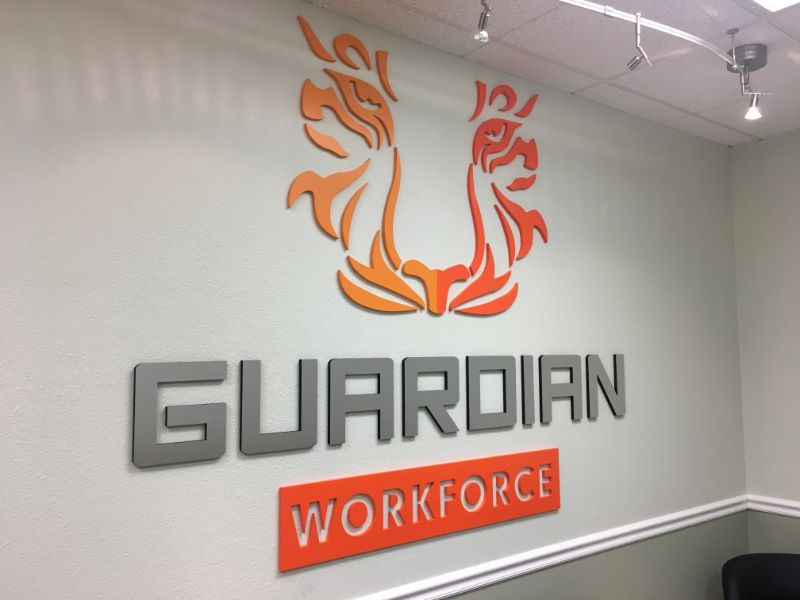 PVC is an excellent material for the production of lobby signs. It is lightweight, which is a good choice for interior walls. Besides that, it consists of compressed foam, which is impervious to insect damage. You already know it as the material the plumbing pipes in your wall are made of.
What you may not know is the versatility this material brings to your brand. Fully paintable, our technicians can cut it into a wide variety of shapes, dimensional letters, and even logo boards. Best of all, we can apply imprinted vinyl for gradient color changes.
Nothing is More Impressive than Metal 3D Letters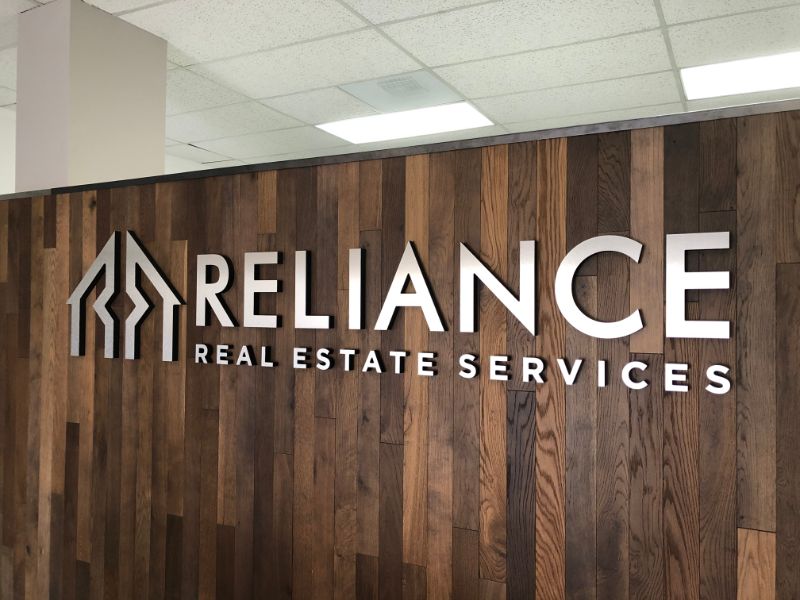 Of course, when you are ready to go for the gusto, you cannot go wrong with metal. Brushed aluminum signs are currently a favorite in Irvine offices. However, you do not have to limit yourself to this material. Other choices include brass, copper, or stainless steel.
If solid metal is a little steep for the budget, consider the use of sign foam that we cut to fit and then cover with aluminum laminate. Because we can paint the sign foam sides in black, our designer could create an appearance that offers a perfect level of color differentiation between the substrate and brushed aluminum.
Another Budget-Friendly Favorite: Foam Letter Lobby Signs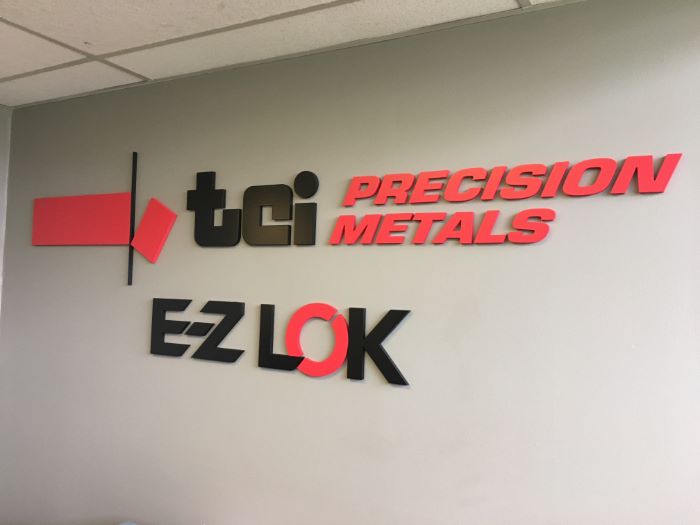 When discussing foam letters and metal laminates' usefulness, some clients realize that this material could be an excellent stand-alone solution for their unique signage needs. Because foam is one of the few materials that we can use to create three-dimensional letters with a three-inch-depth, it could be precisely what you are looking for.
These impressive displays look fantastic with the right illumination. By the way, they allow for a variety of paint applications and the installation of gradient color change vinyl or acrylic laminate. If you are in a business that focuses on brand dominance, this is the material to consider.
Acrylic Letter Lobby Signs Combine Material Versatility with Fantastic Looks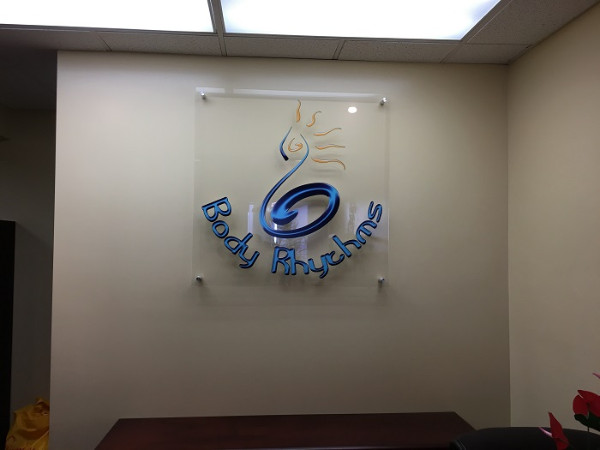 Few things look as elegant in any setting as acrylic letter lobby signs. Choose a matte or high-gloss finish to underscore the message you are sending. Best of all, our technicians can make the letters as tall or wide as you need them to perfectly suit the wall space you are working with.
In fact, acrylic is so adaptable that we can also use it as a substrate for acrylic panel lobby signs. We typically treat them with imprinted vinyl overlays, etched lettering, or 3D letters. Some clients have requested hidden LEDs to be placed behind painted acrylic boards for illuminated lobby signage.
Find out more about your options today by contacting our sign shop to discuss lobby signs in Irvine CA.