PrimeStone Mortgage serves customers in Suite 610 at 19900 MacArthur Boulevard. There, specialists assist with loans for home purchases or refinancing. Pre-qualifications can happen online in seconds. When this company needed an impressive corporate lobby sign in Irvine, the management team connected with Superior Signs and Graphics.
Brushed Metal Gives a Lobby Sign a Unique Look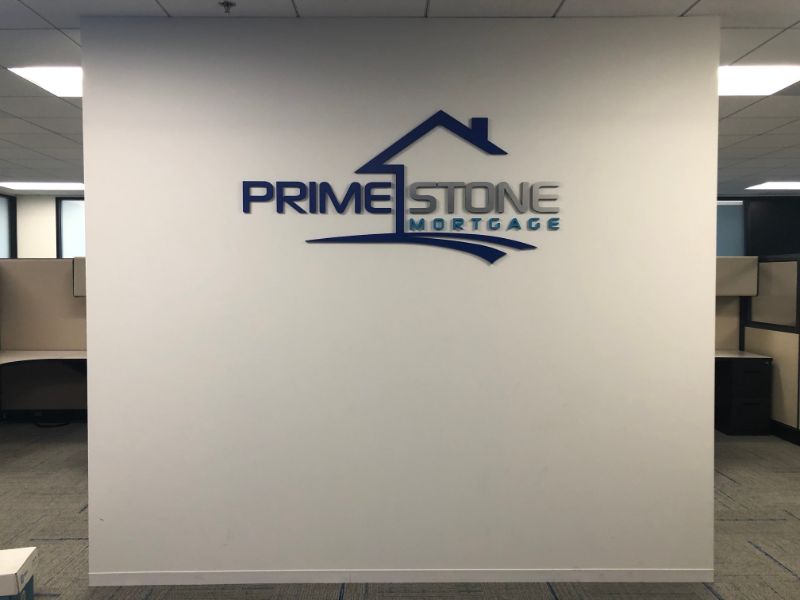 In the past, we had worked with the client on the lobby sign for another location. Now, for the Irvine office, the client wanted something that would stand out even more. We complied by designing and producing a three-dimensional letter sign that consists of half-inch-thick acrylic. Next, our technicians painted the acrylic in the company's custom colors.
What sets the sign apart from so many others is the integration of brushed metal faces that we added to parts of the lettering. It allows for a brand-accurate display of the corporate persona. However, it also integrates the chic look of metal with the classy pizzazz of acrylic. Now, a stylish sign that begins or continues a brand conversation welcomes visitors to the mortgage company's Irvine office.
From this vantage point, it is easy to create supportive signage products for customer education and employee motivation. Examples might include banner stands and banners, themed table throws, and ceiling-mounted banner signs.
Why are Custom Office Wall Logo Signs so Important?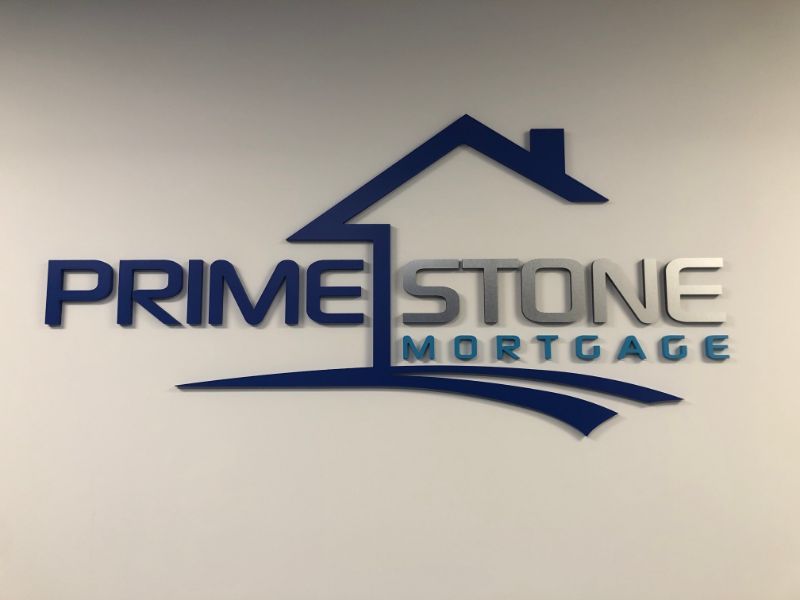 You are undoubtedly already familiar with the importance of having brand reminders all around your office or storefront. These reminders refer to the use of your color palette, logo display, and lettering. This is a practice that companies in the know aim at their customers and those shoppers they are trying to convert.
However, custom office wall logo signs are also instrumental in developing company culture. This practice benefits the development of a workforce that labors toward a common goal. It targets motivation and brand buy-in at the employee level. Therefore, it is one of the most important steps you can take.
Company culture is a collection of things such as brand colors, company-specific graphics that show products, services, or special events involving employees, staff recognition through signage, mission statements, and similar details. Many business owners are also opting to display company successes such as meeting deadlines, production goals, or customer service benchmarks.
They might do so with wall graphics, printed wall art, and customized awards that they show off in hallways and employee break rooms. The lobby logo sign ties it all together.
How to Buy a Corporate Lobby Sign in Irvine CA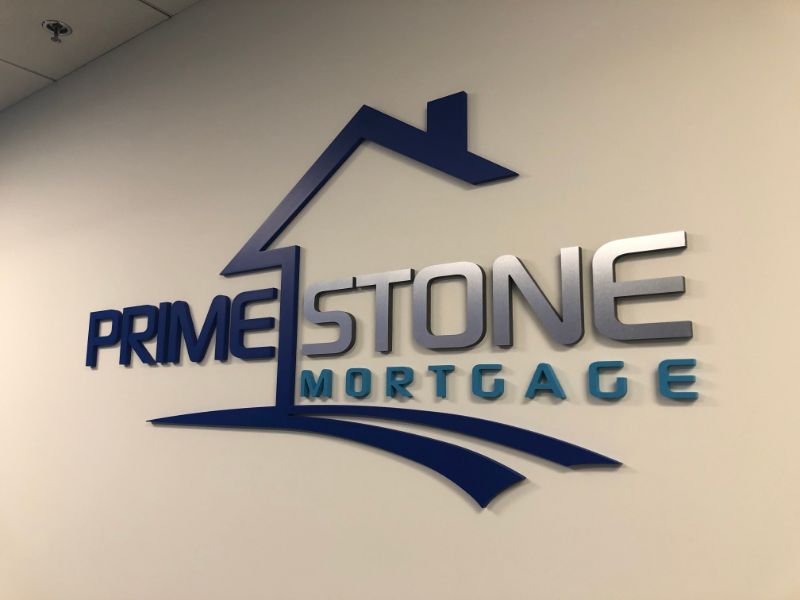 Are you satisfied with the way you are currently portraying your corporate persona and culture? If you are unsure if there would be a better way, connect with our graphic artist who can assist you in designing a product that works well for your needs. We can offer input regarding material use, design options, and installation trends. Moreover, our team will help you put together a sign that works well with your interior décor and the overall atmosphere you are creating at the location.
Contact us today to schedule a design consultation appointment!